Malmo: Expensive to maintain, but when should it be demolished?
source: Sydsvenskan.se; author: michał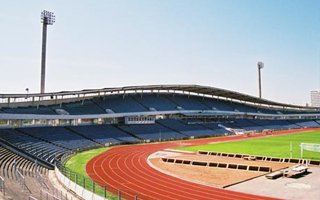 Authorities of Malmo agreed to demolish the historic Malmö Stadion. Maintaining it would be too expensive, but holding last large event would require… renovation.
Last year there was a consensus in Malmo to demolish the aging Malmö Stadion. Decision was made unanimously after forecast suggested it would cost SEK 147 million ($17m) to simply maintain the stadium for 20 years. This sum doesn't include any major renovations.
For that amount authorities could as well demolish the outdated structure, build a new running track, indoor football hall and gymnasium, plus a climbing wall. These might better serve the community, though chances for large athletic events would disappear along with the stadium.
Since there was no solid date set for the demolition works, an idea arose recently to keep the stadium alive for one more decade. The plan involves laying a new running track (SEK 5 million) and upgrading the building slightly.
Already now hosting domestic championship in relay-racing is an option for Malmo if the plan gets a green light. As for football, second-league IFK Malmo would use the stadium during these 10 years.