Ethiopia: Construction to start on new national stadium in Addis Ababa
source: Zegabi.com StadiumDB.com; author: michał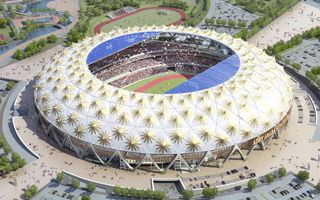 Yesterday central authorities finally signed the long-anticipated deal for new national stadium in Ethiopia. Chinese contractors should begin work soon.
Yesterday in Addis Ababa Ethiopian authorities signed a contract with Chinese State Construction Engineering Corporation Ltd (CSCEC). The contractor is expected to deliver the new 60,000-seat stadium in Bole, eastern district of Addis Ababa near the international airport.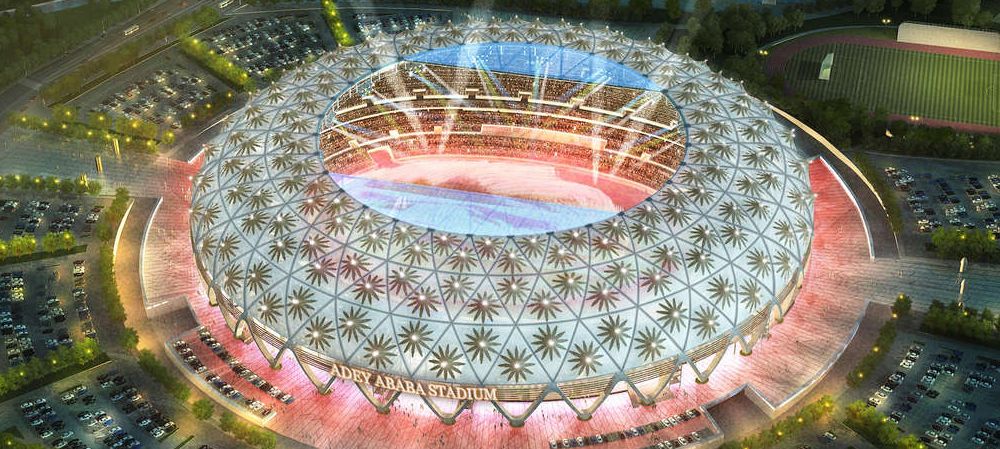 Currently the Ethiopian capital lacks an international venue for major games, thus the investment of roughly 2 billion birr ($94m / €86m), very modest budget for a stadium of this size.
As you may remember, Ethiopia launched international design competition for the stadium back in 2011. Winning design was very impressive and envisaged the national sports complex as a large dune-alike area. However in 2014 the project was downscaled severely and design created from scratch.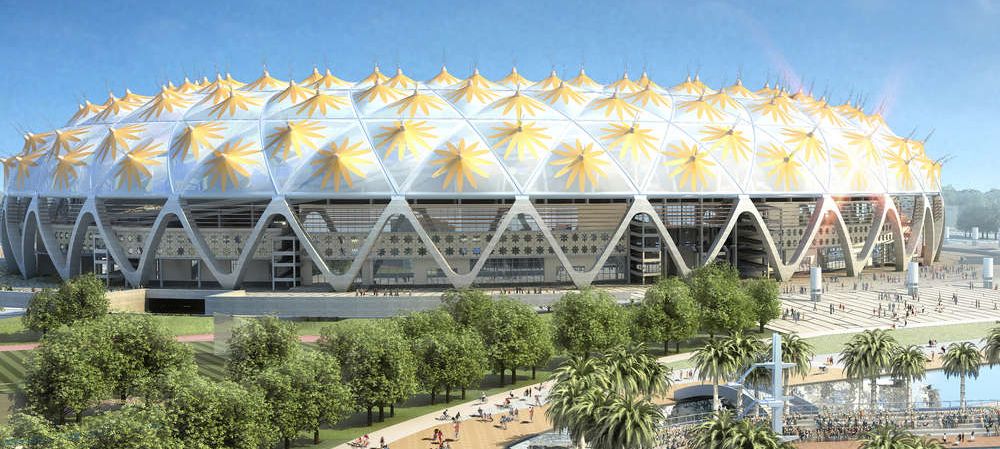 Recent months brought issues primarily with illegal settlements built on the large plot. The area of almost 60 hectares (including nearby training complex built in 2011) was populated over the last two decades by hundreds of people in makeshift housing.
To date 599 people were relocated and only some houses on the southern edge of the plot remain. Construction can now begin, though there are no details as to how and where the people were moved to. Below a comparison shows how much the landscape has changed between 2011 and 2015 in terms of illegal housing (south-western edge in particular).