Tokyo 2020: City and government agree on stadium financing
source: yomiuri.co.jp; author: michał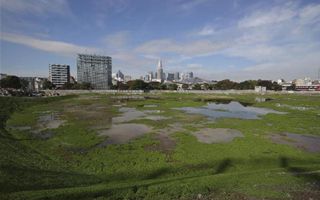 At long last, a major problem that had been hovering over construction of a new National Olympic Stadium has been cleared up.
An agreement has been reached among Toshiaki Endo, state minister for the Tokyo Olympics and Paralympics; Education, Culture, Sports, Science and Technology Minister Hiroshi Hase; and Tokyo Gov. Yoichi Masuzoe on how the cost of building the new stadium will be shared.
The stadium's construction cost is estimated to be ¥158.1 billion, which includes related works in the surrounding area and other expenses. The central government will pay half - ¥79.1 billion - of this, and the remainder will be evenly split between the Tokyo metropolitan government and the Japan Sport Council (JSC), which is overseeing the project.
Attention had been focused on how much the Tokyo metropolitan government would be willing to pay. Under the agreement, Tokyo will come up with ¥39.5 billion. The JSC will use a portion of the sales from the "toto" sports promotion lottery program it runs.
Construction of 2020 Olympics' central venue is set to begin in early 2017, leaving just enough time to finish it ahead of the IOC tournament. Two consortia are currently competing to deliver the design and construction.