St. Louis: NFL stadium financing (almost) approved
source: bizjournals.com; author: michał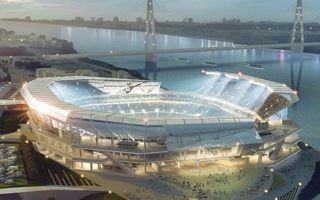 St. Louis aldermanic committee on Thursday advanced the city's financing package for a $1.01 billion Mississippi riverfront stadium. The building is hoped to keep NFL in the city.
The Ways and Means Committee in Saint Louis on Thursday voted in favour of the proposed riverfront stadium financing scheme. Now the bill goes forward to the full Board of Aldermen, who will debate it on Tuesday.
Approval for the financial model is required by the NFL by December 30 in order to still have a chance for an NFL franchise in St. Louis. Achieving this will require support of two thirds of the councilmembers present. And that kind of majority has to come soon after the stadium price tag was revealed to grow by further $10 million, to $1.01 billion.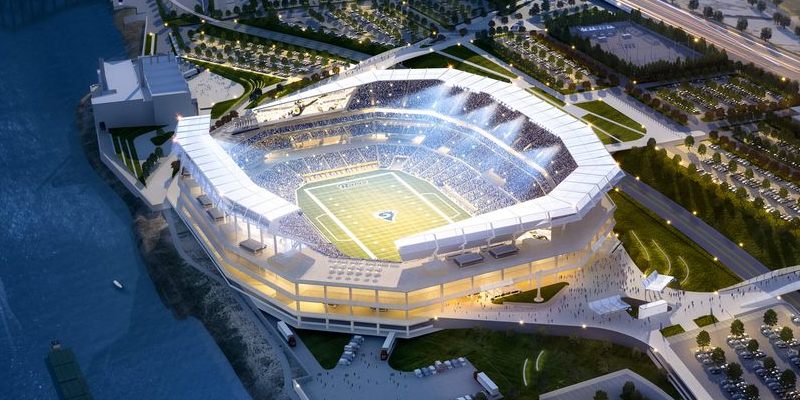 Under the city's plan, it would contribute some $233 million in bond payments, including interest, through 2051. It also includes $80 million in bonds issued by the St. Louis Regional Convention and Sports Complex Authority (RSA) and backed by the state's credit rating. The RSA is funded by the city, St. Louis County and state of Missouri. Those bonds would be paid using about two-thirds of game-day taxes generated by the stadium.
All public money is contingent on $450 million from the NFL and a team. Whether such funds would be provided is linked to whether the Rams will relocate to Los Angeles. Club owner Stan Kroenke is planning to build the world's most expensive stadium in Inglewood and could be granted relocation permission early into 2016.