Scotland: New national stadium between Glasgow and Edinburgh?
source: Scotsman.com; author: michał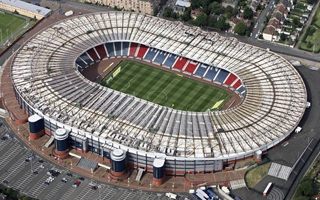 Both Hampden Park and Murrayfield are aging and a groundshare between rugby and football might be the answer. But where should the new national stadium be built? Perhaps between the two major cities?
Traditional homes of Scottish national rugby and football are two different stadiums in two different cities. And both of them, Hampden Park and Murrayfield, are aging fast and will soon require major investment to remain viable.
According to Paul Bush of EventScotland, the needs of both teams/disciplines might be met by a new shared stadium. Bush suggested in a recent interview that a 60,000-capacity stadium with retractable roof might be the future.
Where? Between Glasgow and Edinburgh, preferably along the M8 highway. Such stadium would be reachable for residents of both these cities, making it a great location for both sporting and entertainment events.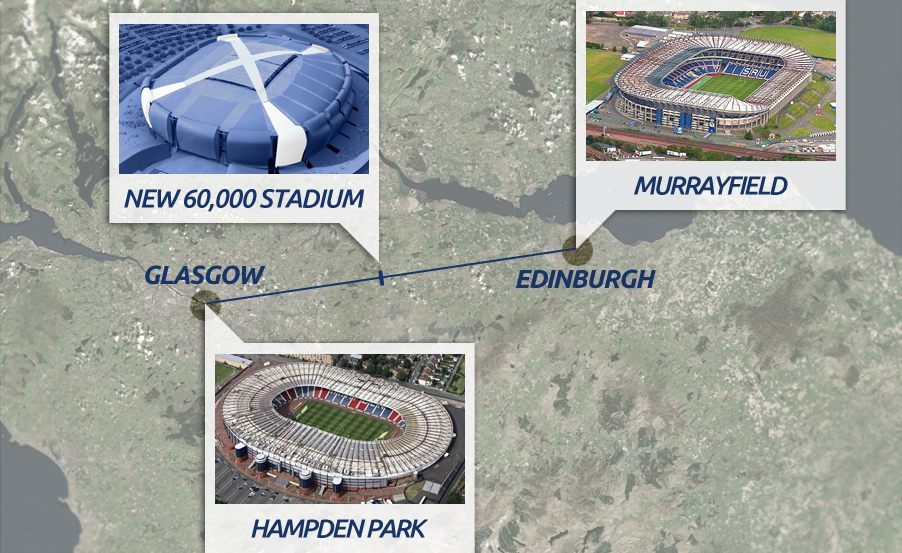 Bush told Scotland on Sunday: "You've got to have dreams and aspirations – if you don't, nothing happens.
"I'd love to have a venue like the Millennium Stadium in Wales in Scotland. It's got the right capacity, it has a roof, it has all the right corporate and conferencing facilities, and it has a hybrid pitch, which has phenomenal durability.
"We've got two ageing stadiums in Scotland in Hampden and Murrayfield. They will need significant investment in the next couple of decades.
"Football and rugby have never felt that they could be bedfellows, but maybe in terms of economies of scale and synergies they could be. They are being played on the same hybrid pitches now. A shared stadium should not be off the table.
"You have to have a sense of realism. The capital costs of building a new facility are obviously a challenge. But if you stuck it in the middle of Scotland, the whole country could easily get to it. You have to think about the whole spectator experience."
He pointed out that certain events such as the Champions League final, world title boxing fights and motor racing events could not be held in Scotland because existing stadia were either not big enough or did not have the right facilities.