Regina: Will new Mosaic Stadium hold the Grey Cup?
source: CJME.com; author: michał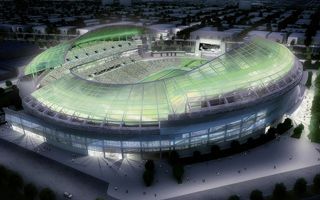 The Riders won't play at a game at the new Mosaic Stadium for more than a year, but the idea of hosting a Grey Cup game there is already floating around.
"Of course. Who wouldn't want to do that to showcase our stadium to the country? That would be a goal that any mayor would want to have," said Mayor Michael Fougere.
Fougere said many people are hoping for a Grey Cup as soon as possible, but nothing official, like a bid committee, has been set up yet.
"I've said this when we first announced the construction of the stadium two years ago, that we would want to do this. So there's nothing surprising, but nothing formal has happened."
Fougere said work won't begin on getting a Grey Cup to Regina until after the work on the stadium is finished. The first Riders' season in the new Mosaic Stadium is planned for 2017.