New design: Finally a replacement for the Sardinian monster?
source: StadiumDB.com; author: michał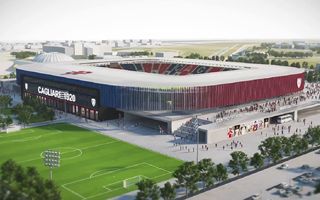 Stadio Sant'Elia has been extremely impractical for football, resulting in some elements being dismantled recently. Now a scheme envisages complete reconstruction into a football arena.
Yesterday Cagliari Calcio presented their new planned stadium. It's planned on the site of old Stadio Sant'Elia, south of city centre. The dated athletic stadium is known for very poor football sight lines and thus has temporary stands built within the old concrete bowl. Actually, recent months saw some of the old structure being demolished to provide proper access routes for fans entering the inner stands.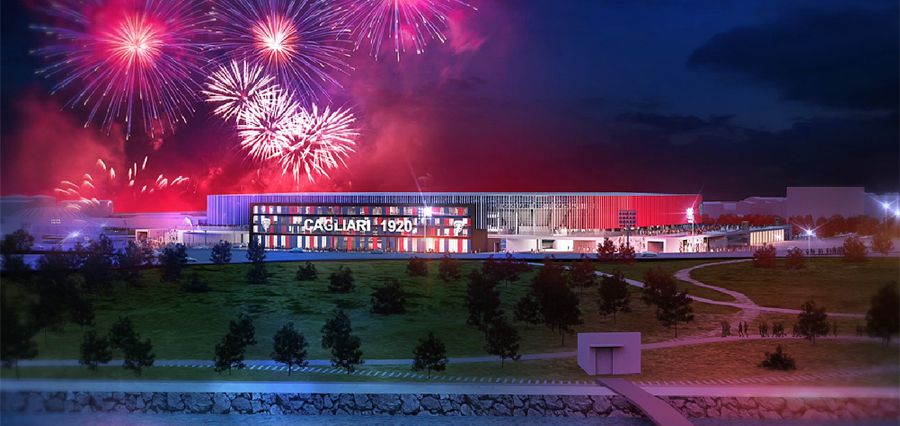 Without the running track any more, the stadium would sit upon a large pedestal, which could offer up to 10,000 square meters of shopping space on ground level. This part will help build financing model for the €55 million ($60m) project.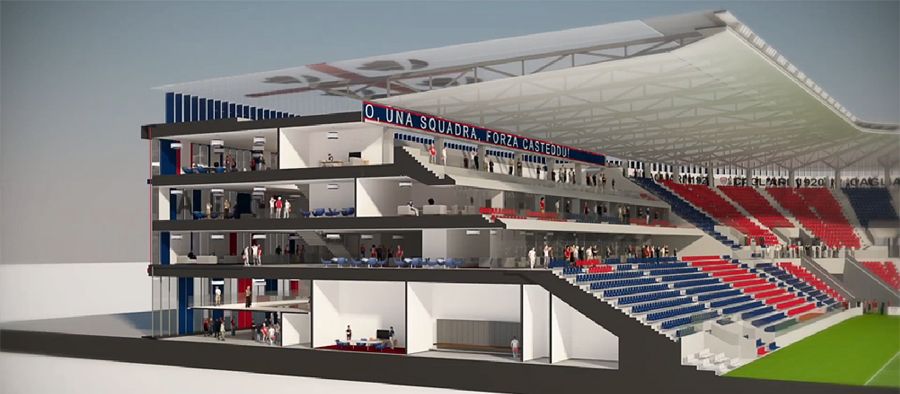 Stands able to hold 21,000 people would be accessible from the pedestal for most fans, though the western grandstand is designed with up to 5 floors including hospitality and other amenities.
Without an opaque outer cladding, the stadium would be enveloped with vertical blinds, each red on one side and blue on the other. This completes the club's colour scheme and at the same time offers an interesting impression to passersby.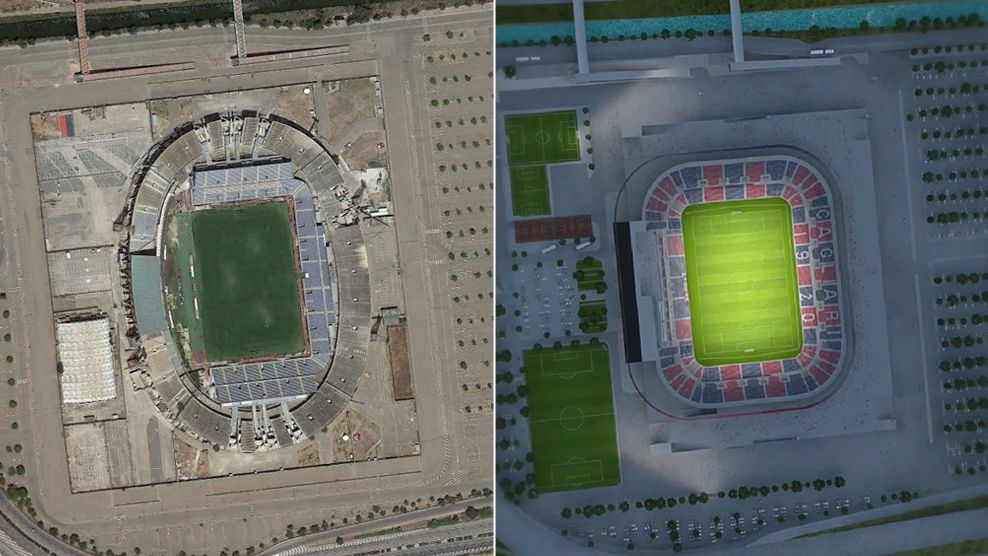 Demolition of the old stadium could commence in May 2017, while construction of the new arena would take two years. Opening in June 2019 would enable the club to move for the 2019/2020 season. During construction the stadium will offer 350 jobs and after opening 250 permanent ones.