New construction: Not afraid of winter in Samara
source: StadiumDB.com; author: michał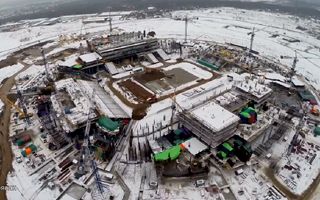 They're well advanced and ahead of schedule. From now on the builders in Samara are also possible to admire via StadiumDB!
In Russia's initial 2018 World Cup bid this stadium was supposed to sit on a remote island south of Samara's historical centre. Then a new location near the airport was contemplated, but eventually a clear site near the northern highway towards Moscow was selected. It facilitated foundation works and allowed to rationalize the budget.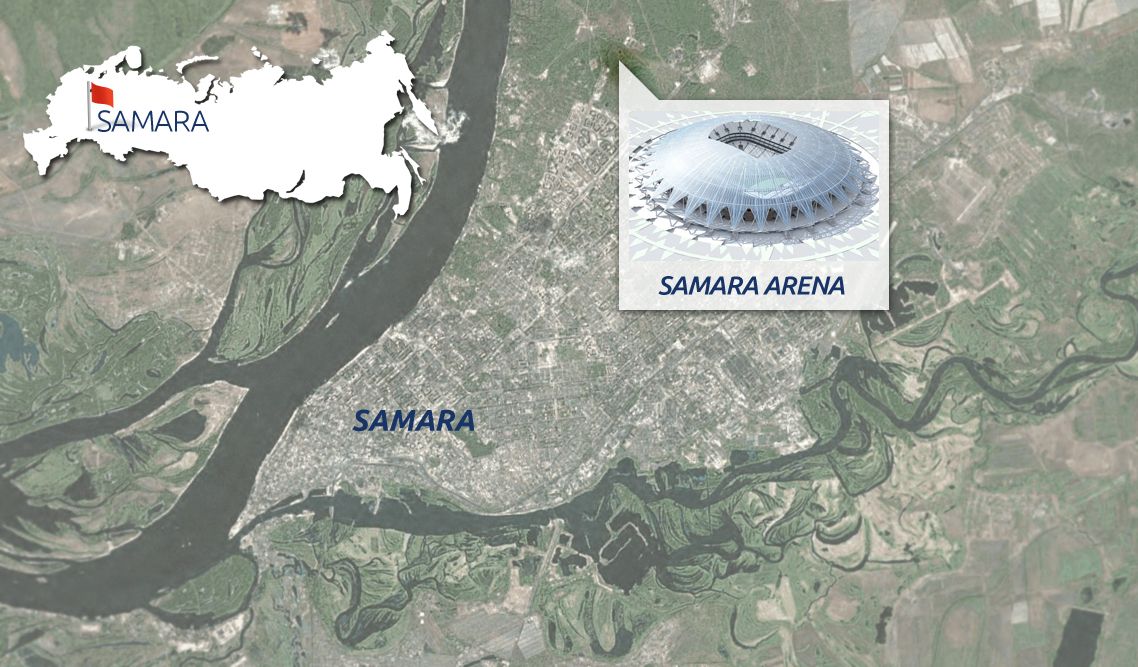 Preparatory works on site were launched in early 2014 and the official groundbreaking took place on July 22. At that point excavation was already well advanced, while now works are slightly ahead of schedule.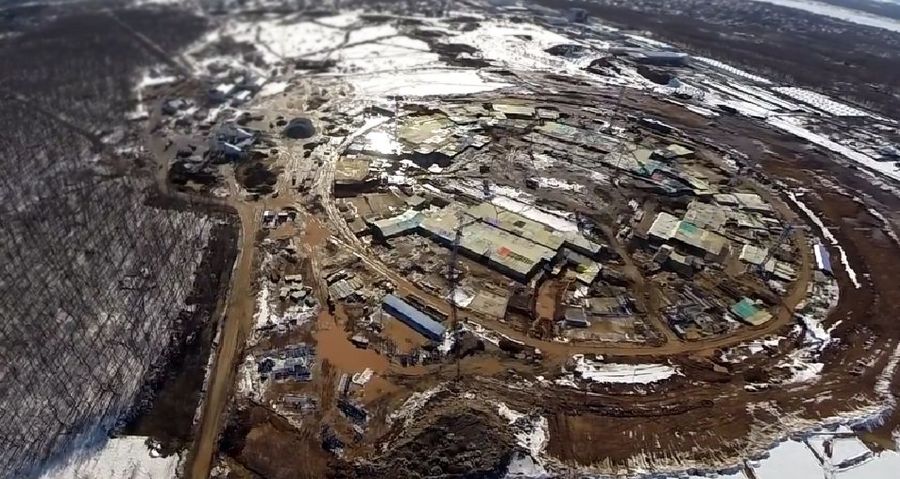 This was the stadium early this year... © Александр Карягин
By early 2016 the stadium should have first elements of its steel dome structure. Entire stadium should be delivered in late 2017. Starting today you may witness the progress in our monthly updates, courtesy of Aleksandr Karyagin.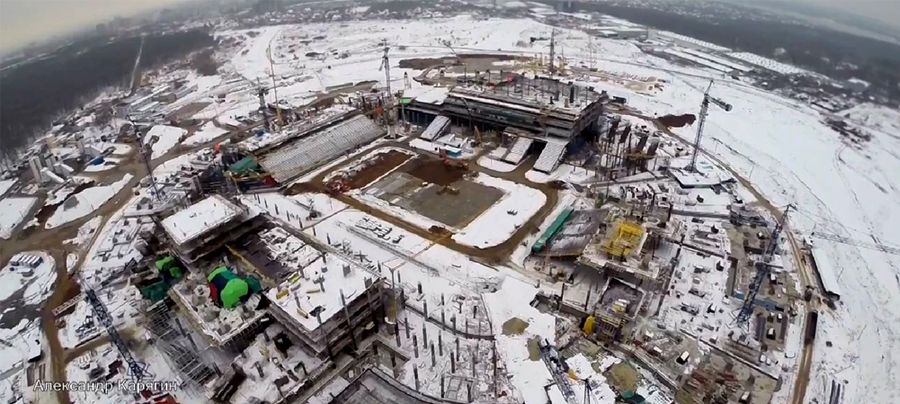 ... here it is now... © Александр Карягин
Created by international team of architects and engineers, this stadium outgrows many other venues in terms of scale. Its dome should span across 330 meters and the futuristic spheroid-shaped roof earned it the nickname Cosmos Arena. During the World Cup its name will be Samara Arena, though.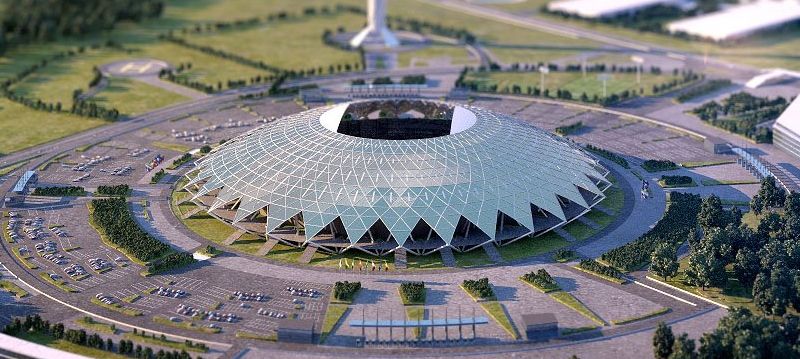 ... and this is it in 2017.
The vast roof will allow creation of over 150,000 square meters of floor space. The double-tiered stands should hold 45,000 people and provide extensive corporate structures throughout two continuous rings of premium seating.
This stadium was one of the first to go through design and financial evaluation. Initially planned to cost just under RUB 15 billion, it was scaled down to 13.2 billion in 2015, but is still subject to re-evaluation. We should know the updated price tag by the end of this year.