Croatia: Hajduk's home listed as cultural property
source: SlobodnaDalamacija.hr; author: michał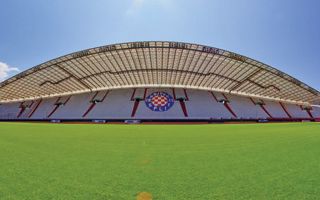 Known commonly as the "Poljud Beauty", Stadion Poljud is now listed as part of Croatia's cultural property. On one hand this offers legal protection, on the other – gives hope for renovation.
In late November the Croatian Ministry of Culture decided to list Stadion Poljud as part of the country's cultural property. It seems a well earned move, because the building opened back in Yugoslav times (1979) was ahead of its time and to this day remains iconic.
Poljud's stadium is one of Split's major landmarks and a crucial part of the city's contemporary landscape, while the architectural solutions used in its construction make it stand out even today.
Arched roof used to be the world's largest of its kind (and yet very lightweight) and the seating bowl design also stands out. Build within a perfect circle, it accommodates the field and running track very well, leaving the south end open towards the Adriatic Sea.
All praise aside, the stadium is aging very fast, especially with limited maintenance over the years. That's why anchor tenants Hajduk Split are very happy about the cultural property status. The club's president Marin Brbić suggests it should now be much easier to secure funding for much-needed renovation of the building.
Cultural property status means the stadium's original form should be preserved as much as possible, but doesn't prohibit any modifications of facilities included. For example, current stands have very limited hospitality facilities, preventing the stadium from generating more revenue. This might be changed, should a feasible plan come up.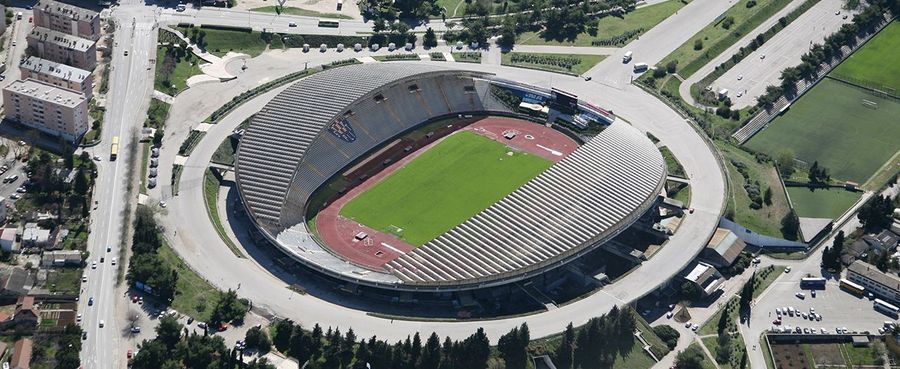 © Hajduk.hr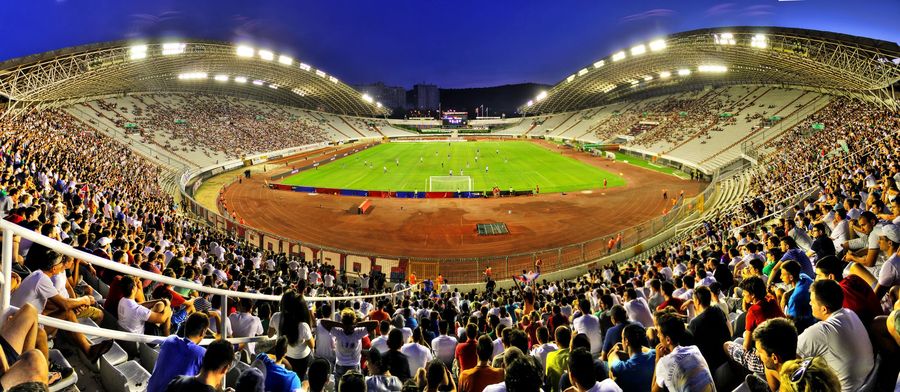 © Miho Bakalić