Warsaw: Stunning show by Legia fans
source: StadiumDB.com; author: michał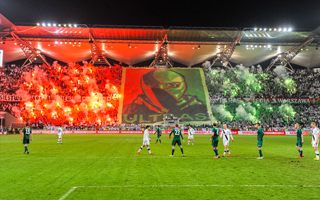 When supporters create 5 choreographies in one game, you know there's something uncommon going on. That's how Legia ultras celebrated their group's 10th anniversary.
There were quite a few great games tonight, to mention just the shocking home defeats at Bernabeu (Real – Barcelona, 0:4) and Etihad Stadium (Manchester City – Liverpool, 1:4). But since we never actually cover events on the field, we don't mind Cristiano Ronaldo crying or Real fans actually applauding the top class performance of Barca stars.
Instead, let's see a more obscure game (obscure in terms of coverage and player class at least). Legia Warszawa took on Śląsk Wrocław tonight in match almost like any other. With only a group of disabled fans from Wrocław in attendance and just over half-full home sections it might seem like a hardly attractive fixture.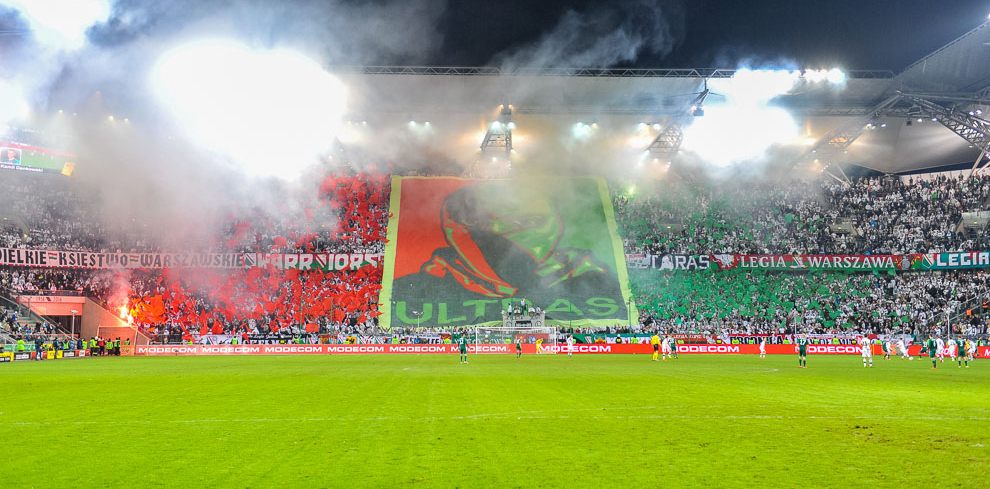 © Mishka, Legionisci.com
But there was one part of Stadion Wojska Polskiego that was packed to capacity: Żyleta (The Razor, north stand). And for a good reason, as the local ultra group Nieznani Sprawcy (Unknown Perps) celebrated 10 years of decorating games with impressive shows.
NS appealed before the game to fill the Razor because their opening choreography required all 7,000+ people to participate. But, before we bore you to death with this introduction, let's just say there was much more going on tonight as 5 different shows were presented
One with variation of Barrack Obama's "change" poster, one with ultras and police depicted in a "battlefield painting" scenery and two with use of pyrotechnics and flags. All this ended with a slogan local police authorities might disagree with, especially considering the extensive use of illegal pyrotechnics: "Let's make sure that perps of these actions remain unknown". Here's everything that happened tonight, on film: