Warsaw: Another record for Narodowy's winter park?
source: StadiumDB.com; author: michał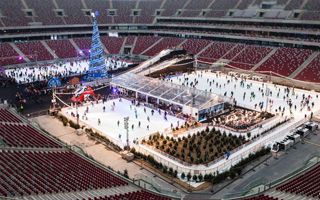 Poland's largest indoor winter park will open its doors in late November. Stadion Narodowy's operator managed to make the most out of the supposedly off-season.
On November 28 Poland's national stadium will for the third time become the country's prime indoor winter park. Three interconnected ice rinks, ice hill and first eisstock rink (Austrian variation of curling) will together provide 5,000 square meters (54,000 sq feet) of ice for visitors. Underground parking site beneath the field will also house Warsaw's largest skate park.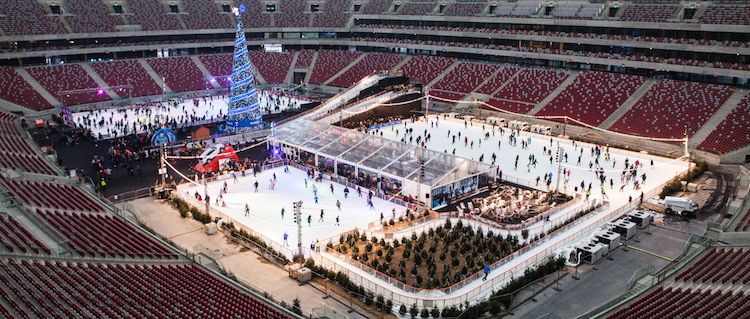 That's the plan for winter at Stadion Narodowy, accompanied by an outdoor Christmas Market in December. All indoor attractions will be available until February 29, 2016.
Last year's project called Zimowy Narodowy (Winter Narodowy) drew a stunning number of 500,000 people to the stadium. By comparison, that's twice the number of spectators for all Polish national team's Euro 2016 qualifiers.
This remarkable attendance may have been gathered in long 118 days last year, but those are on the other hand days of the off-season, where most stadiums stand largely unused.
The retractable roof and lack of permanent field to maintain definitely work in Warsaw's advantage, earning the stadium's operator two prestigious awards for the winter initiative: Galaxy Awards and Ipra Golden World Awards.