Switzerland: Third time lucky for Zurich?
source: StadiumDB.com; author: michał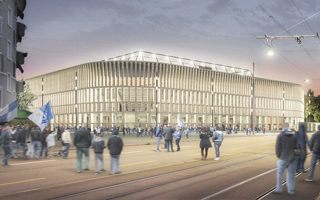 Since 2006 two major projects fell through and as a result Zurich still has no proper football stadium. This time might be different. Here are five consortia applying to build the 16,000-capacity ground.
With compact layout and capacity of 16,000 people, the new stadium in Hardturm area of Zurich is to be football-specific. Around it 175 economic housing units are planned. And all this should be built with private money in roughly 6 years (by 2022).
These are the expectations of Zurich municipal authorities, which already failed twice to deliver the long-desired home for FC Zurich and Grasshopper-Club. The huge pentagonal project for Euro 2008 (first below) fell through, just like the much more modest one (second below) from 2013. Both rejected by residents.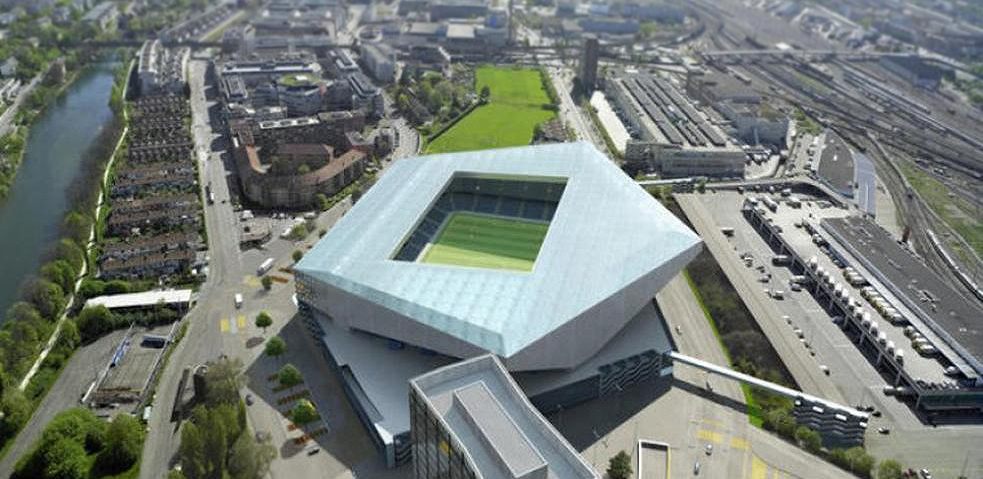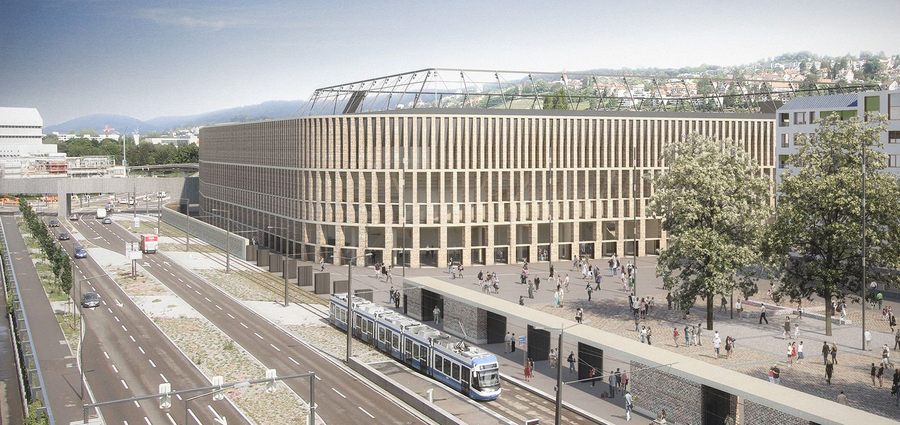 So why should third attempt be successful? Primarily because this time the stadium would be built privately, as part of a major PPP project, not with public resources. This puts less of a burden on the municipality and shouldn't generate similar opposition among the community.
Yesterday the city hall revealed five consortiums interested in the project. The winner will take control of the sports complex and cash in on commercial revenues in years to come. Originally six teams announced interest, but one pulled out. Here are the remaining contenders:
Consortium 1: Building the infrastructure would be up to renowned BAM Group, whose subsidiary BAM Sports delivered several modern stadiums across Europe. Architects working on the stadium are Burkard Meyer Architekten, the same ones who designed the winning vision back in 2013. Their new work is expected to retain what was best in the old one, but evolve into a better proposal. Financial part of this group is secured by PSP Swiss Property AG.
Consortium 2: HRS Real Estate is the company we know for new stadiums in Thun and Biel/Bienne. Now they're interested in building the new Zurich stadium together with Pool Architekten. That company also took part in the 2012-2013 Hardturm contest, but now announced a brand new concept. Swisscanto Anlagestiftung is responsible for financial viability of this proposal.
Consortium 3: Marazzi AG, the ones behind Switzerland's largest stadiums in Basel and Bern, now want to have their stadium built in the third major city. Danish BIG Group is responsible for architecture, while team of Turidomus, Adimora and Basler Versicherung will secure financing.
Consortium 4: This group is led by Mettler2Invest AG, who will run with a Theo Hotz Partner stadium design. Hotz already tried to build a stadium in Zurich when Letzigrund concept was being selected, but didn't win the competition. Financing comes from Helvetia Insurance.
Consortium 5: The investment will be ran by Stokar + Partner and their partners Caretta Weidmann AG. Financial teammates include Immo Helvetic, Berninvest AG and Immo Invest Partner AG. The architectural side will be created by joined forces of Huggenbergerfries, Schwaar + Partner and Schwaar + Partner.