Poland: Delayed giant possibly set back again
source: StadiumDB.com / Katowice24.info; author: michał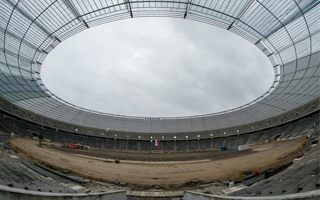 As if Stadion Śląski wasn't flooded with issues already, it turns out reopening in early 2017 may be impossible. For a project launched back in 1995 this seems like too much.
After successful construction of its massive roof, it seemed that Stadion Śląski reached the last straight before reopening in early 2017. There's still a lot of work to be done, but early into 2016 we should see seats, field and running track begin to appear.
Still, this might not be enough to reopened in the spring of 2017. Late last week regional authorities of Silesia had to cancel their tender for low-voltage installations inside the building. These include systems crucial to the stadium's operations, like CCTV, sound system, fire alarms, ticketing, wireless network and more.
© BP UMWŚ Krzysztof Malinowski
Reason for this setback is a fairly minor error in specifications. The tender allowed selected contractor to subcontract parts of the systems used by police forces inside the stadium. That however is against national legislation, which put responsibility solely on the selected contractor.
The tender will be announced again this week and (should there be no more issues, prolonging dialog with bidders or appeals) will likely end in January. This means contractors may enter the site in February 2016 and will from that moment have 14 months to deliver the systems in question. This means opening in spring of 2017 is very unlikely.
Phased redevelopment of Stadion Śląski was launched as far back as 1995. This is when the old ground's east stand was rebuilt entirely. Later it was first planned to cover the whole building, but in the end also the west stand was heavily modernized. This way capacity will increase from 47,000 to 55,000+. Final cost is still unclear, the low-voltage system itself is expected to cost PLN 44 million (€10m / $11m).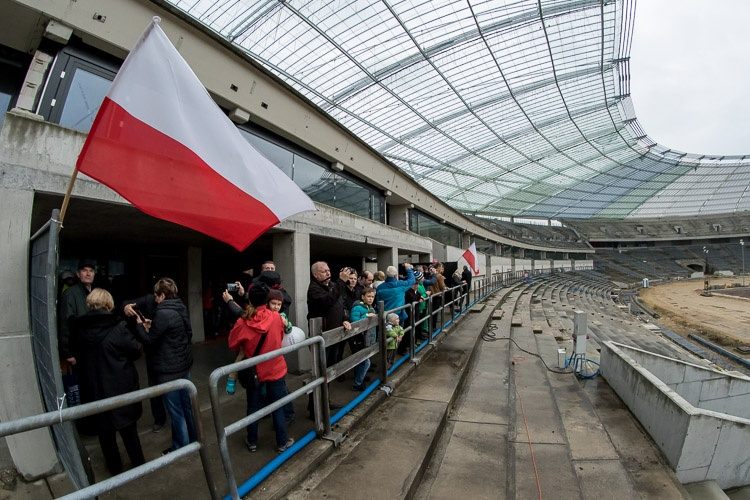 © BP UMWŚ Krzysztof Malinowski