New stadiums: Jelgava and Riga
source: StadiumDB.com; author: michał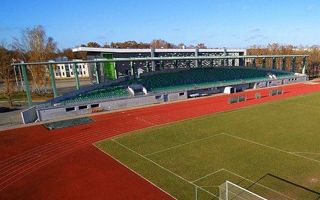 Two fresh additions from Latvia join StadiumDB thanks to the courtesy of LaczyNasPilka.pl nad FK Jelgava. These are used by top and second tier Latvian clubs.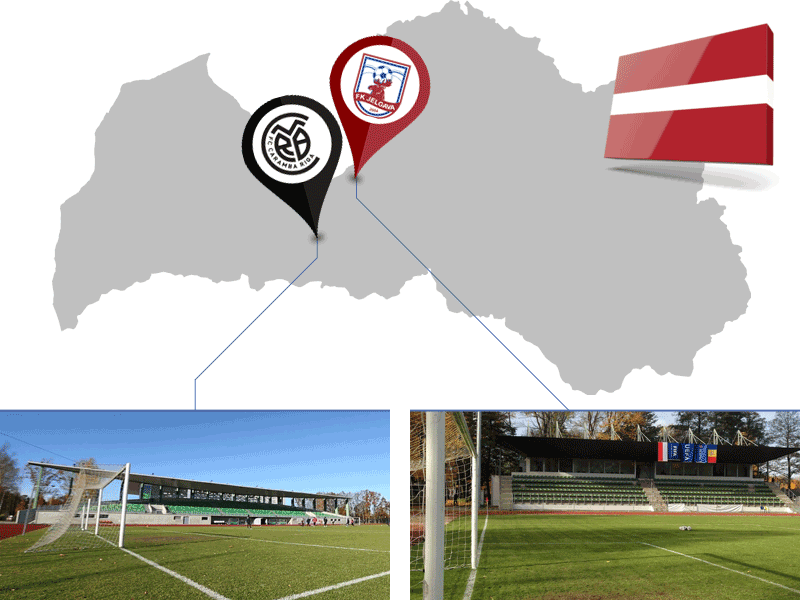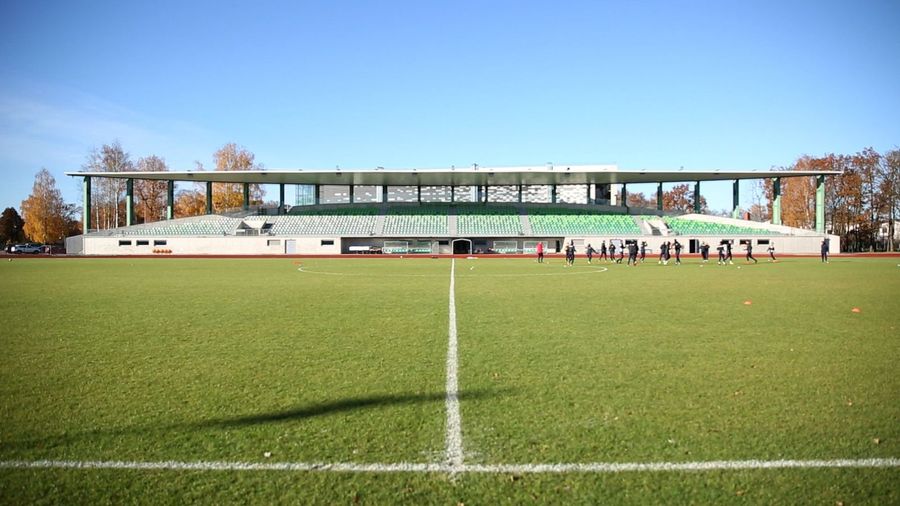 © Łączy nas Piłka
The stadium is part of an "Olympic" complex built on the site of former park in eastern Jelgava. The complex was entirely delivered in 2012, but the stadium was ready and opened back in 2010. English team Blackpool played during the opening game.
The stadium has one permanent grandstand in the west, while additional temporary sections may be added along the eastern side on occasions.
Aside from the main stadium the complex also has an indoor hall (1,484 seats with temporary expansion to 2,064), a BMX track, training field, tennis courts and beach volleyball fields.
The Arcadia Park may be small, but is one of the most beautiful areas of Riga. Built around the small river Mārupīte. The stadium itself is surrounded by Mārupīte from three sides and part of the riverbed had to be moved to actually fit the stadium. All in all only one small grandstand could be placed along the west side and the stadium is accessed by two bridges (east side sealed off by railroads).
In 2009-2010 the stadium was completely rebuilt. Both the field with running track and the grandstand were nearly built from scratch. Thanks to these works the stadium now offers facilities for media and maintenance (as well as covered seats), while previously the grandstand was landfill-based.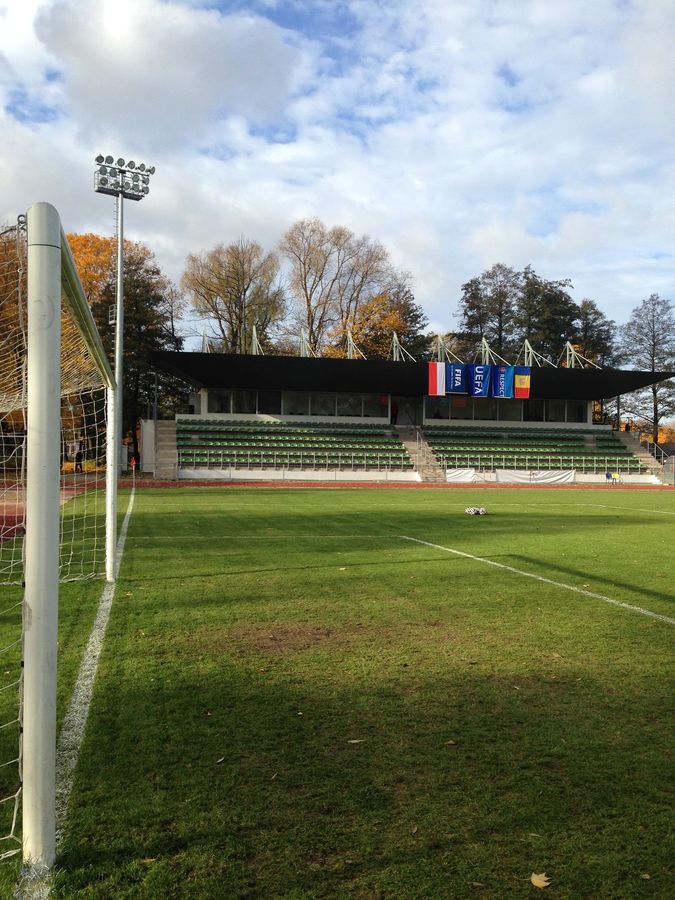 © Łączy nas Piłka