New design: First Egyptian stadium to have a roof
source: StadiumDB.com; author: michał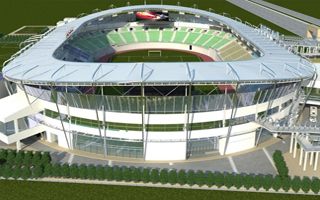 There are some partially covered venues, but Egypt hasn't had a stadium with roof over all stands. This will change about a year from now, when this one along the Nile will be opened.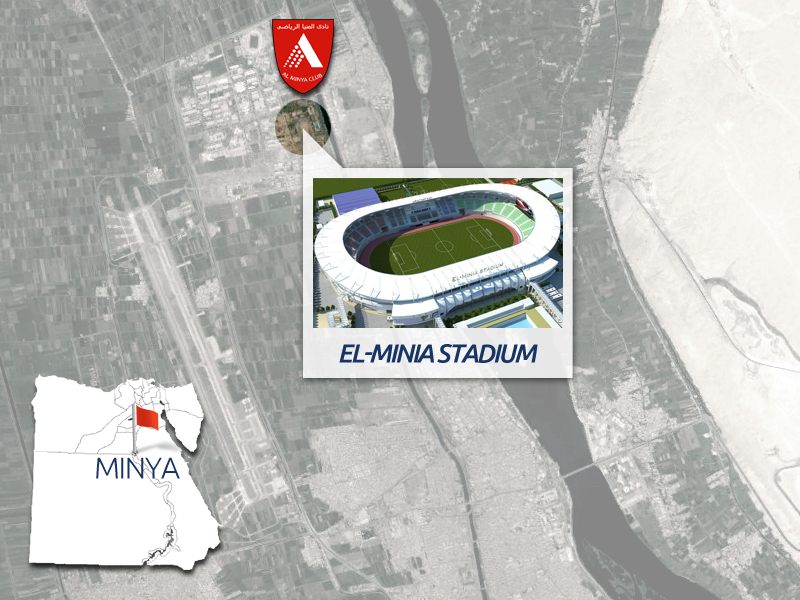 New stadium for Minya city and local sports club (Al Minya SC plays in the 2nd league) is being built north of the city, along main road to Cairo and just 700m west of the mighty Nile River.
It will outgrow (20,000 capacity) and replace former municipal stadium, which was demolished in late summer of 2015. Very traditional in terms of stands layout, this stadium will be a landmark project in Egypt, as the country currently has no major stadium with covered stands. In this case the cover is also distinctive aesthetically because of its raised height on both ends, an effort to fit giant screens under the roof.
Another interesting feature is the system of four ramps leading fans inside on the east side, from which vast majority of fans will enter the venue.
We weren't able to find detailed budget estimations for this design, however the highest estimation available suggests 300 million pounds (or $38m / €36m). As demolition of the old stadium began in spring, we should expect the stadium to be delivered in the fall of 2017, giving roughly 18 months for construction works.