Mexico: The Big Blue in Puebla
source: StadiumDB.com; author: michał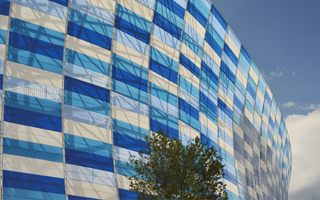 With a slight delay perhaps, but the redevelopment of Estadio Cuauhtémoc ended successfully. Yesterday's opening against Boca Juniors celebrated the reinvented stadium in Puebla.
Wednesday was a memorable one in Puebla, central Mexico. The city and state's largest stadium was reopened after a year-long redevelopment. While some announcement suggested it should have been ready in September, the timing seems very decent taking into account the amount of work done.
Puebla FC managed to beat Boca Juniors 1:0 yesterday in the club's first game after renovation. The show was free for all and over 40,000 people came to enjoy it. A 10-minute fireworks display added to the festive atmosphere.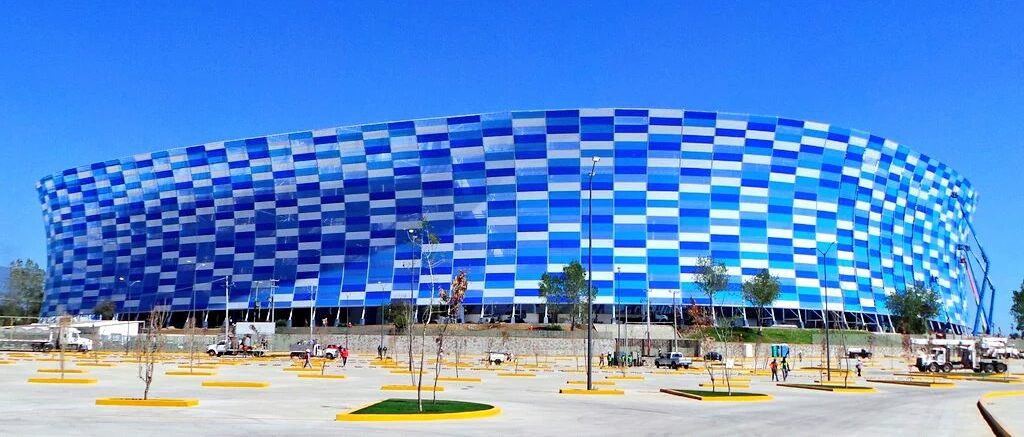 New seats
Works carried out were expected to amount to MXN 730 million, but in the end consumed some 688 million ($41m / €39m). Again, this budget looks fair with amount of work delivered. Two end zones received brand new upper decks, 80 boxes were added and all of the existing seating replaced.
This brought an increase in capacity from some 44,000 to nearly 52,000 spectators. Old roof along the west and east sides was also refurbished to match the new one behind goals.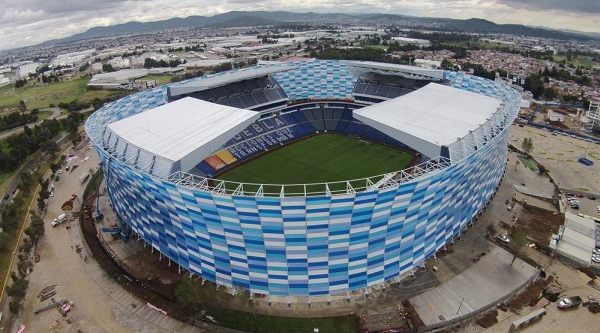 New image
Surely the greatest change comes from the outside. The stadium received a brand new outer wrap consisting of 5,952 single ETFE sheets. These were stitched together into 124 vertical segments, 40-meters high each. This way a bright blue mosaic of 30,000 square meters was created.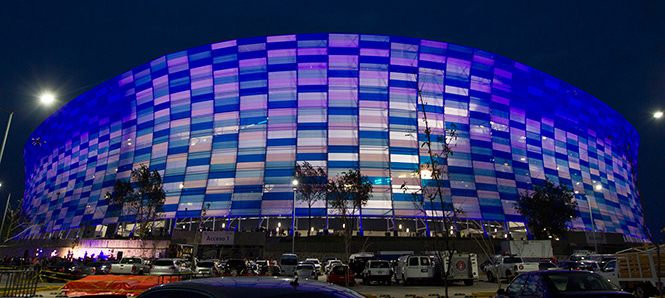 Interestingly, the facades were initially planned to be of 8mm glass, but architects at Dünn Lightweight Architecture decided to use much lighter ETFE. This means not only the cladding, but also its steel support pylons are very light, couple times lighter than the previous vision. In terms of steel used, this allowed to decrease it from 2,500 tons to 1,000 tons. Worth adding, the use of ETFE makes this stadium first ever in North America to have this kind of cladding.
New name
Also yesterday it was confirmed the stadium will bear the name Estadio Multiva for the next 30 years. This long-term deal means that historical name of Cuauhtémoc will not be used officially from now on. Though one can expect it will take time before fans get used to the new naming.