Italy: New design for Palermo this year?
source: CorriereDelloSport.it; author: michał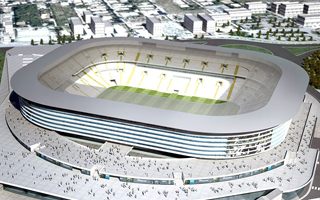 There's a chance that US Palermo will build their long-awaited stadium eventually. After years of deadlock works on final draft are soon to be finalized.
According to Corriere dello Sport, US Palermo is close to revealing their future stadium scheme. It would be built in the area of Velodromo Paolo Bersellino, in the north of Palermo.
Engineers are said to be advancing on the final draft and its public release should come by the end of 2015. Not to build up expectations we should add that previously the scheme was to be released in August. However, prolonging negotiations with local authorities resulted in heated arguments and lack of progress.
At this point we haven't got detailed information as to final capacity. The previously revealed concept from 2011 had an estimated size of 35,000 seats. Despite 4 long years of attempts it wasn't implemented, but new legislation regarding stadium financing should facilitate the proceedings and may bring the club's dream to fruition.