Bremen: Stadium to finance anti-flood embankments
source: Weser-Kurier.de; author: michał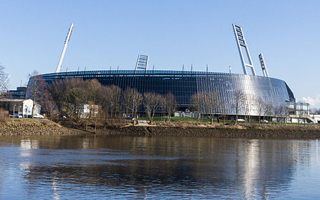 Weser-Stadion operator will cover most of the price tag for upgraded embankments protecting it from flooding.
Weser-Stadion Bremen GmbH, the company operating Weser-Stadion, will pay €4.94 million ($5.25m) to improve anti-flood embankments along the Weser River. Entire cost of the works is nearly €2.5 million greater, but the remainder will be covered by the city of Bremen.
Raising the embankments seems necessary to save the recently-reconstructed stadium from floods in the future. During the most recent flood 2 years ago the level of water in Weser was 5.24m, only 6cm (just over 2 inches!) below the top of the embankment. Now the dike will be raised to 6.5m in height.