Brazil: A completely different derby experience
source: StadiumDB.com; author: michał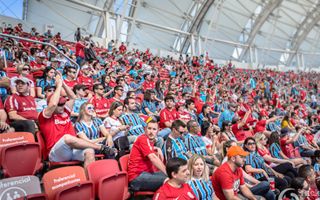 Can you imagine fans of antagonistic teams side by side? Boca and River, Partizan and Crvena Zvezda, Grêmio and International. Well, in the last case you don't have to, it's already a fact.
Grenal is among the football world's most holy rivalries. Grêmio and Internacional have been fighting for supremacy in over 400 games, beginning with a painful 10:0 for Grêmio back in 1909. Since then more victories went to Inter, but both teams have over 120 wins against one-another on their count.
Like in most of this world's historic derbies, this one is also occasionally marred by incidents of violence, more commonly by symbolic aggression. While most fans are peaceful, the media spotlight on incidents earned Grenal quite a reputation as a fierce rivalry.
In such atmosphere Internacional came up with an idea that some considered unrealistic. The club proposed launching a section at their Beira-Rio home, where fans of "Colorados" could sit side by side with those of "Tricolor", all proudly displaying their colours.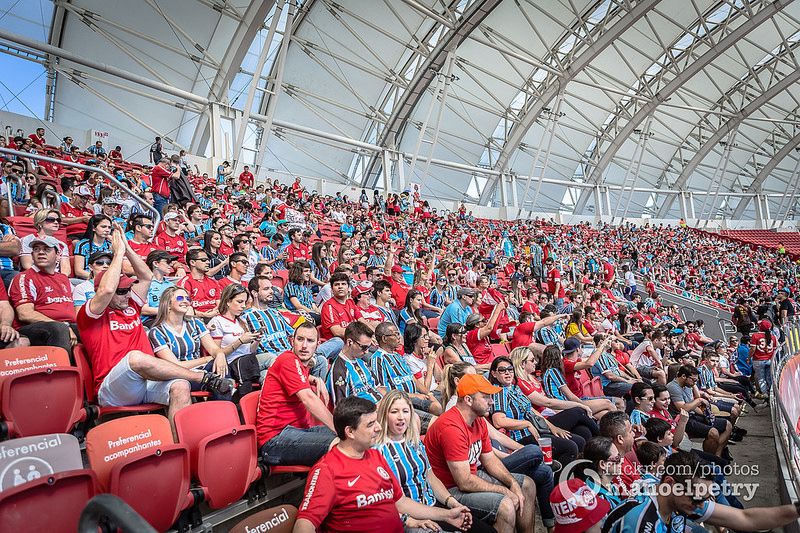 © Manoel Petry
Ahead of the March 1st Grenal no. 404 there was an atmosphere of uncertainty, but the idea worked just fine. Come to think of it, there should be no surprise as to why.
Most citizens of Porto Alegre (or in fact the whole state of Rio Grande do Sul) have fans of the opposite team among their families or friends. Now, these families, colleagues or pairs have a place to watch the game inside the stadium without being segregated or forced to hide their affiliation.
Tickets for this section are sold in pairs, that is member of the home team invites a friend supporting the away side. In a way this makes the host vouch for their friend. On one hand this protects Torcida Mista (simply Mixed Section) from provocations and on the other it makes it a peculiar family area, where all age and ethnic groups can be seen engaged in mostly joyful banter.
Most importantly: it works as an alternative to traditional segregation. Most fans still prefer to sit with their own, but in the above-mentioned cases of close ones with divided loyalties this mixed zone seems to be here to stay. Last weekend saw the fifth Torcida Mista (third at Beira-Rio, two at Arena do Grêmio) and the size almost equaled that of the regular away enclosure, gathering some 2,000 people.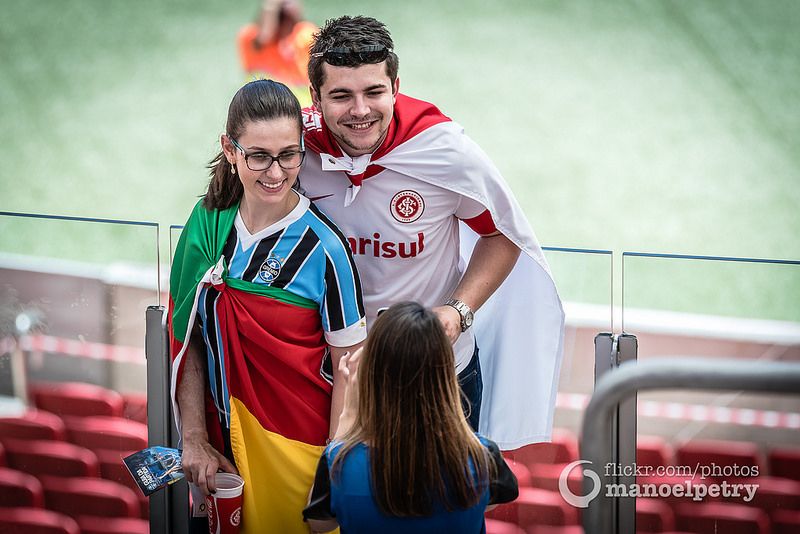 © Manoel Petry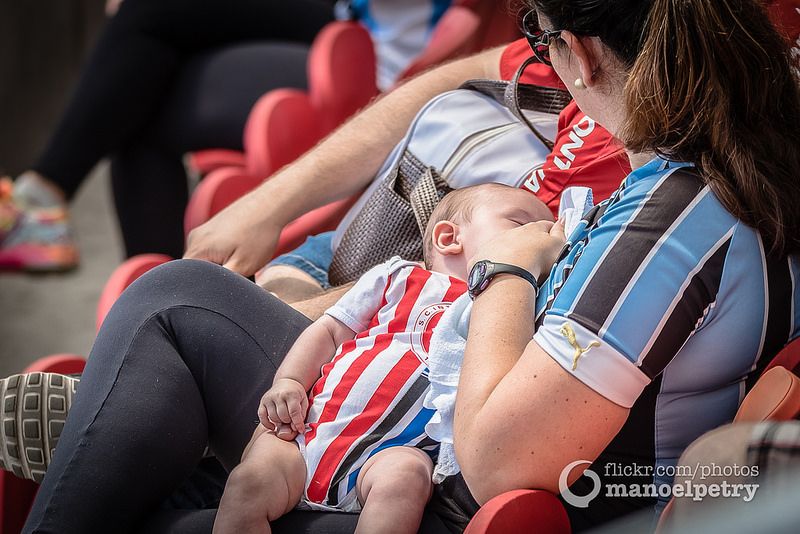 © Manoel Petry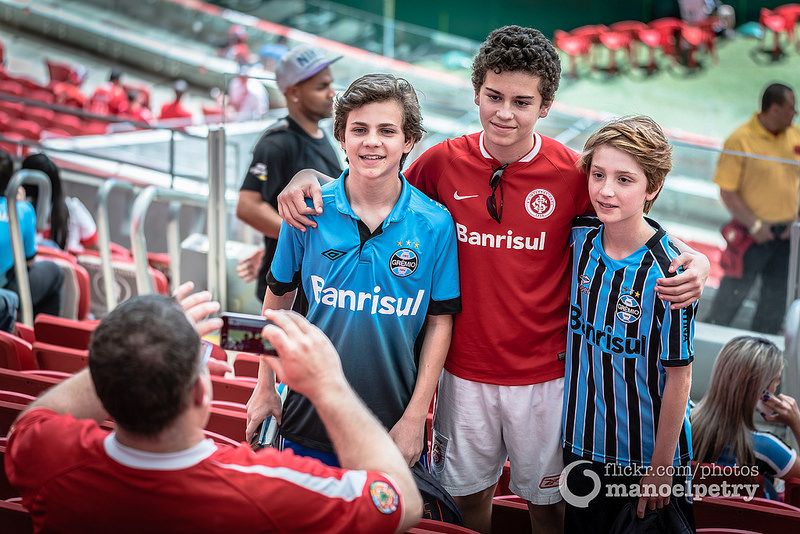 © Manoel Petry