New stadiums: Three from two Norwegian leagues
source: StadiumDB.com; author: michał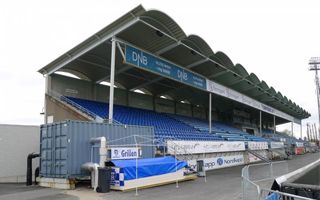 What happens when your new stadium is too expensive? You return to the old one, as it happened with Stabæk. Their current home and two other grounds from Tippeligaen and 1. Divisjon added tonight.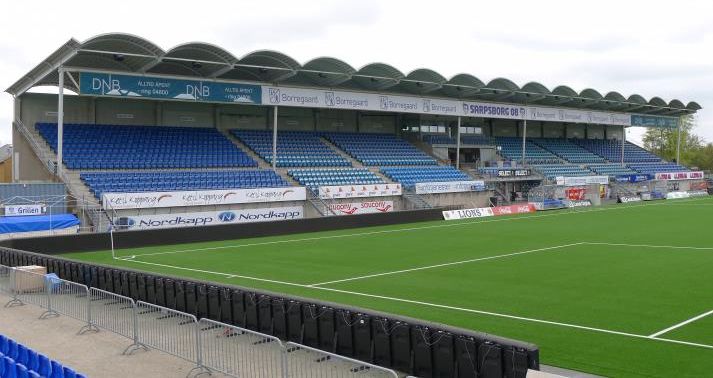 © Groundhopping.se
The municipal stadium in Sarpsborg was built in 1930 as a track and field venue. In the first years of its existence it served an important role for Norwegian sport, hosting one of the few domestic cup finals outside of Oslo. That game in 1945 was watched by some 20,000 people and to this day remains the place's record for crowd size.
Today's stadium has little connection to the old one, though. In 2000 a new main grandstand was built along the south side. From 2009 the field is artificial and running track was removed. Then the north side was remodeled in 2013, while temporary sections were raised for away fans behind both goals.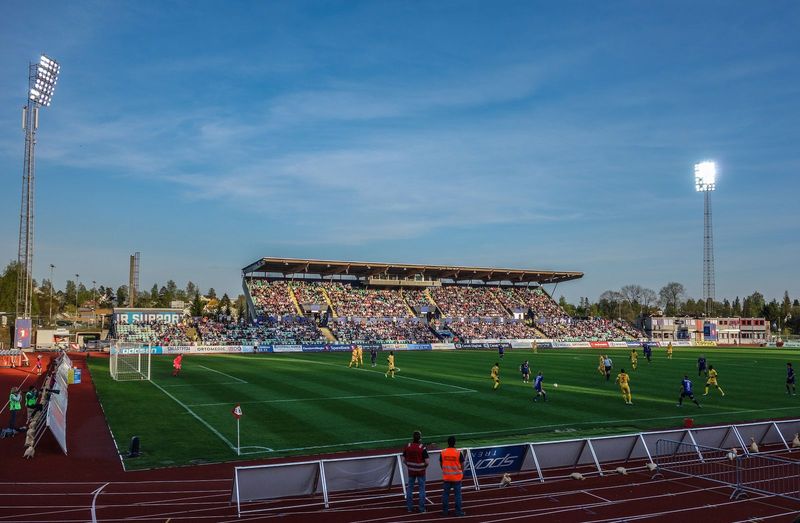 © Morten F
The main multi-use stadium of Bærum hosts games of Stabæk football as well as major domestic events in athletics and bandy. It was built in 1961 and from the start has the main grandstand located in the east.
The dated facility was abandoned by Stabæk in 2009, when the club decided to move to the modern Telenor Arena. However, as operating costs in the new venue were too high, they returned in 2012 to play in their former home.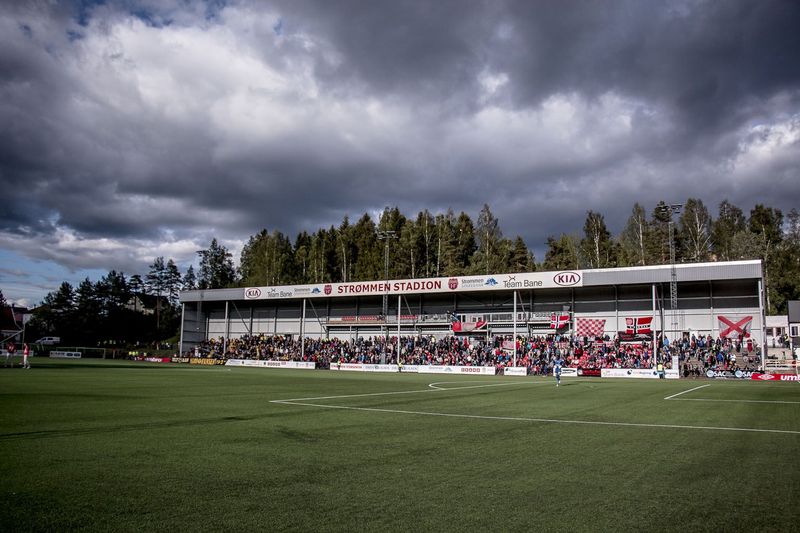 © Henrik Hanssen
Football field in the south of Strømmen (eastern outskirts of Oslo) began operating in 1946, but didn't become a stadium until 1952. Main grandstand was set up in the east in 1986.
It could host even several thousand pe ople at peak, but eventually began to downsize when first seats were installed. In 2011 the entire stand already had 1,100 seats and was covered by a tall roof that also covered the press box.