Euro Qualifiers: England, Poland and Germany on top
source: StadiumDB.com; author: michał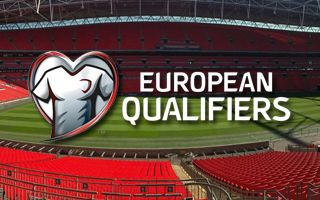 Perhaps surprisingly, the three most-supported national teams during Euro 2016 qualifiers were England, Poland and Germany. In that order! Italy and Spain left well behind, while Austria strived.
As we're getting closer to Euro 2016, let's see how large fanbases Europe's best teams will bring along to France. It's no surprise that the biggest home game following could be found (as is tradition!) at Wembley. Europe's largest national stadium puts Three Lions ahead of everyone else, but it's also worth noting that no game of England was sold out, peaking at 83,671 people vs. Lithuania.

© John Cooper
Poland and Germany weren't only rivals within their group, but also competed for second place attendance-wise. Eventually Poles came on top with nearly 51,000 people per game, while Germans were the third largest fanbase.
That said, it's worth noting that each of these teams plays in a different model. Poland holds each game at Warsaw's national stadium, while German national team travels across the country, sometimes using venues of under 50,000.
Despite very poor performance on the field, the Netherlands also had a nearly 50,000 average for every home game, slightly higher than sensational Austria, whose fantastic campaign may help in pushing forward new national stadium plan.
Below we present the list of all national teams that enjoyed 20,000+ crowds during their qualifying games. Please note how far Italy and Spain are despite having dominated their respective groups.