England: Southend's updated dream getting re(sidenti)al
source: StadiumDB.com; author: michał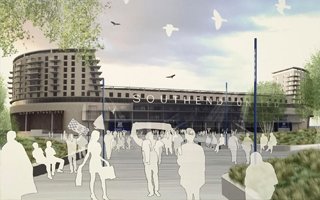 Southend United could finally live their dream of a new stadium, deadlocked for a decade. Change of fate is possible with the inclusion of 240 apartments into the plan!
It's hard to believe it's already been so long. First plans of a new stadium for Southend United FC were released in 2000. Then in 2006 the club were to relocate to Fossetts Farm in northern part of the city. This impressive rendering gave a taste of what was to come...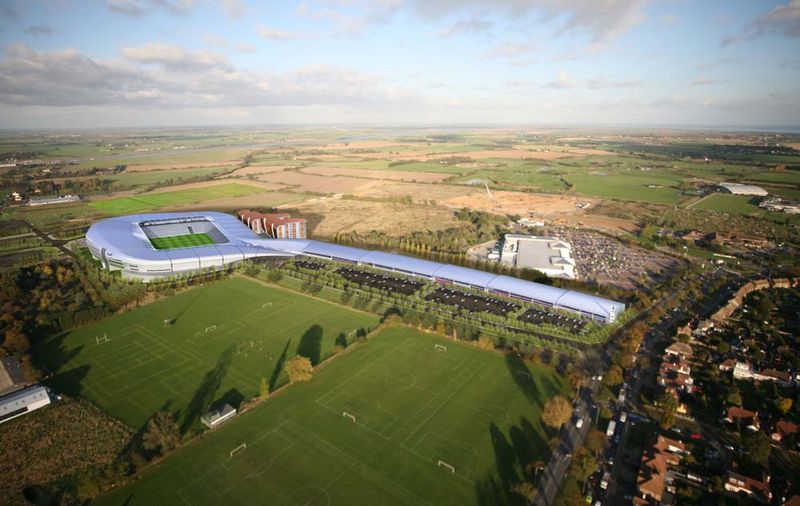 It was indeed a dreamy scheme then: 21,000 capacity (nearly twice that of Roots Hall) stadium conjoined with a retail park. United agreed to sell Roots Hall to Sainsbury's in order to secure part of the funding, but despite having the planning application granted in 2008, the project never got underway.
Now Southend released updated images of the planned stadium. Location is the same, capacity and phased development (3 stands first, west side last) are also the same. One huge change is the inclusion of two blocks of flats in the stadium itself and a third one right next to its east side. Altogether this 240 flats at the new stadium.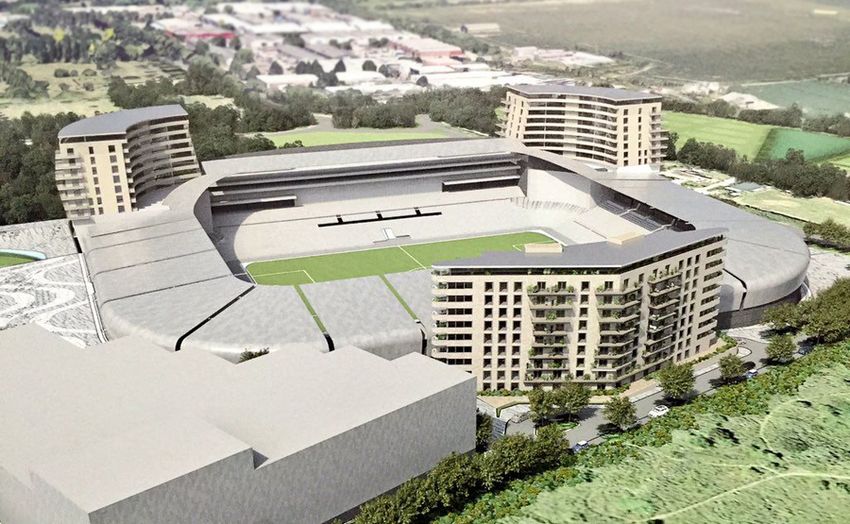 Residential development assured participation of British Land, a new partner for the stadium. There will also be a hotel built west of the stadium (131 rooms), 12-screen cinema and the previously suggested retail park south of the football arena.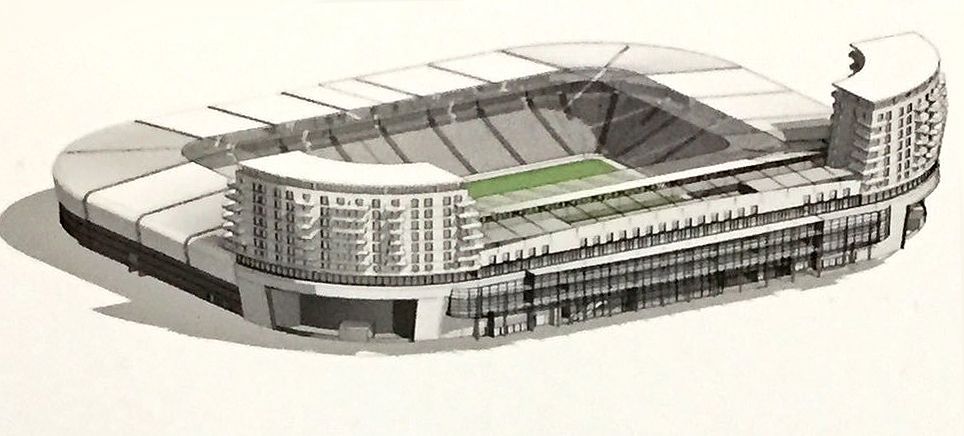 With major changes being done within the scheme, a new planning application is required. This is why last Friday consultation began with fans and community members. Revised application should be submitted in December and if everything goes as planned, construction might begin in autumn of 2016.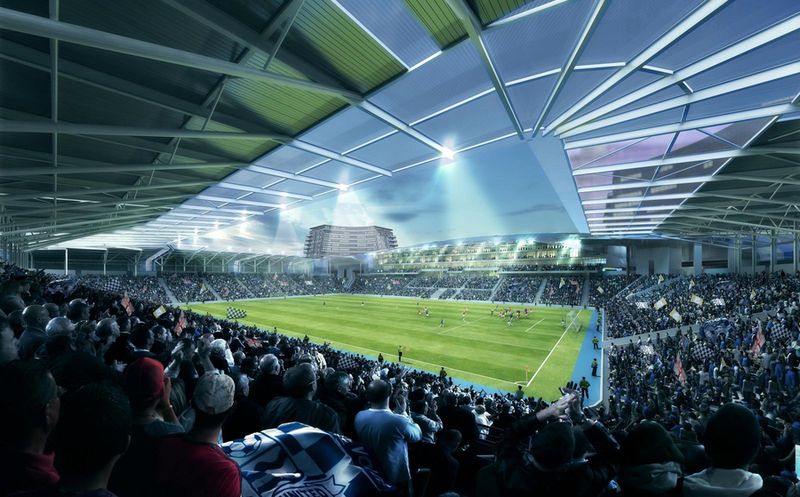 Building first three stands would take 18 months and all remaining parts of the project would take 3-5 years. The stadium would use over 2,000 parking spaces, 1,200 of them south along the retail park and 830 north as a green parking site.