Sweden: Malmo downsize stadium for Real Madrid
source: StadiumDB.com; author: michał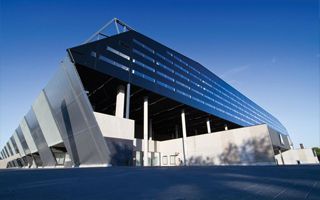 One would expect stadiums to grow in order to accommodate the "Galacticos", but Malmö FF were forced to do otherwise. 3,000 capacity is lost and the field had to be narrowed, too.
Today Malmö FF welcome Real Madrid to one of Sweden's most modern stadia for their Champions League group clash. While demand for tickets was understandably immense, Swedbank Stadion had to actually be downsized in two ways.
First one should be clear for StadiumDB frequent Readers: Sweden allows standing room inside stadiums, while UEFA demands only seated capacity. This means the northern terrace will be converted from 6,000 standing places to 3,000 seats.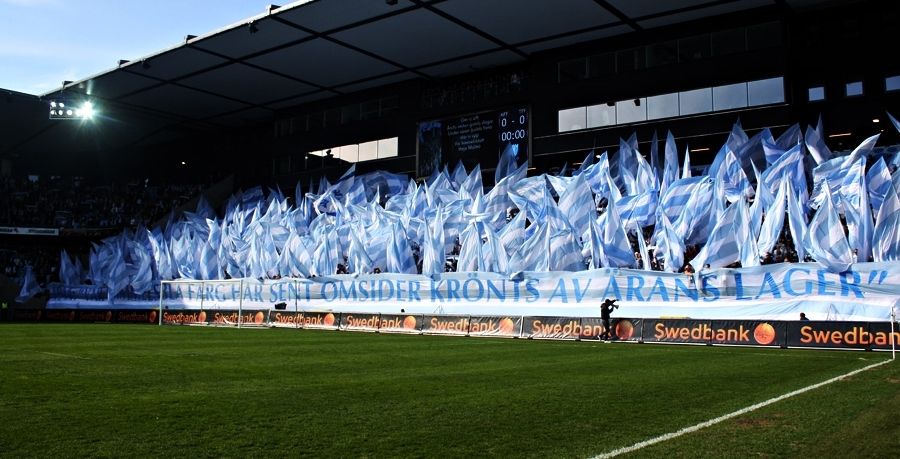 Overall the change might not seem important, after all nearly 21,000 instead of 24,000 isn't that much of a change. Yet with prices beginning at SEK 495, this sees the hosts earn over €150,000 less on the single matchday, possibly up to €450,000 during the three group stage home fixtures.
UEFA's official policy is based on safety concerns, but these are arguable according to numerous safety experts who emphasize that standing room is not inherently unsafe.
Interestingly, tickets are still available for last minute buyers. Not because there weren't sold out initially. In fact MFF went as far as to cancel around 200 tickets which were subject to attempted resale at inflated prices. Which is commendable, because not many match organizers go that far in making sure the sale is fair.
The second downsizing of Swedbank Stadion concerns its field dimensions. Despite FIFA and UEFA guidelines of 105x68 meters being set years back, the stadium was built with a 105x70-meter field. This forced the organizers to cut one meter on each side.