Seoul: Beautiful, but outrageous baseball dome
source: Korea Joongang Daily / StadiumDB.com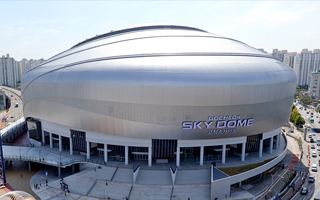 South Korea's first domed ballpark is awesome in aesthetic terms. It's also a soaring problem economically as cost inflated to over 500% of the initial budget.
We don't usually cover baseball facilities, but this one is a fascinating case. South Korea's first domed ballpark, the Gocheok Sky Dome, rises to nearly 68 meters or the equivalence of a 25-storey building. It can hold 18,000 people during games and 25,000 on concert nights.
Aesthetically it's very pleasing and it should be added that Seoul needed a facility of this kind. Baseball calendar tends to see interruptions because of monsoon rains and weather-proofing is the only way to eliminate this.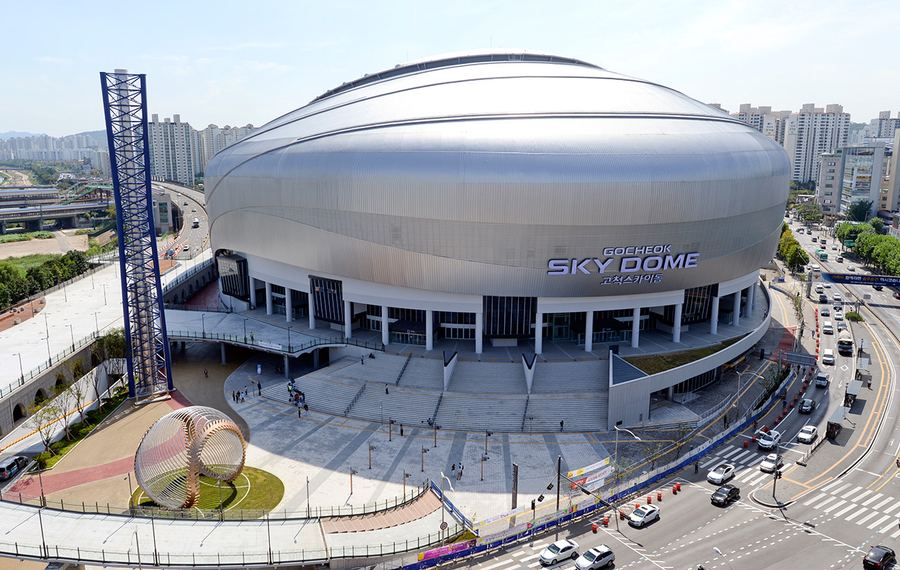 However the dome has a very big downside, one not visible to the eye. It's the budget, initially set at 46 billion won in 2009 ($40m / €36m). Due to 8 design changes it inflated to 240 billion by mid-2015 ($204m / €180m). The alterations also caused huge delays and in the end it took nearly 6 years to finish.
Since it's covered by the taxpayers, this aspect of Gocheok Sky Dome raised huge criticism. As if this wasn't enough, to date there is no tenant to use the stadium. Three baseball clubs were approached by the municipal operator and two of them refused. Third one, Nexen Heroes, is still negotiating and will most likely relocate here.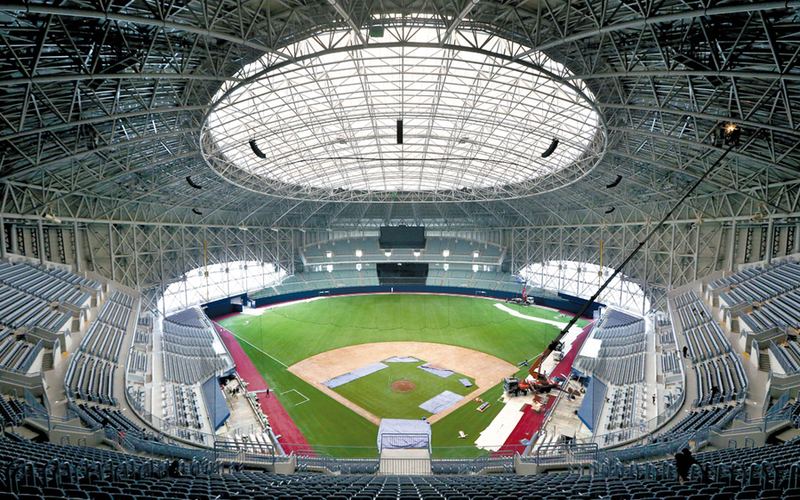 Details are unknown, but initial proposal of 8-billion ($6.7m / €7m) rent for one season was rejected by the team. Ideally the Heroes would like to take complete management of the venue and also collect non-sporting event revenue. This won't be possible for at least two years though, because the city will retain control during that time.
To date no concert has been confirmed in the new arena, prompting further questions about revenue streams.