Russia 2018: Lower stands growing in Saransk
source: Stolica-s.su; author: michał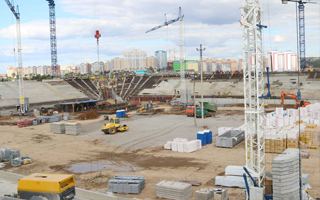 Half of the monolithic concrete structure is ready in Saransk. The World Cup stadium with highest percentage of temporary seats will soon see first steel elements installed.
During yesterday's open visitation of Mordovia Arena's construction site governor Vladimir Volkov announced that 50% of concrete works have now been carried out. Some 34,000 cubic meters of concrete were poured into the monolithic structure, bulk of which should be ready by year end.
This of course doesn't mean that 50% of the entire stadium is ready, in fact only the lower tier is taking shape right now. The upper one will largely be constructed with steel as the stadium's capacity is to reach 44,000 only for the 2018 World Cup, then fall to 28,000. Installation of first steel prefabs is to begin in October.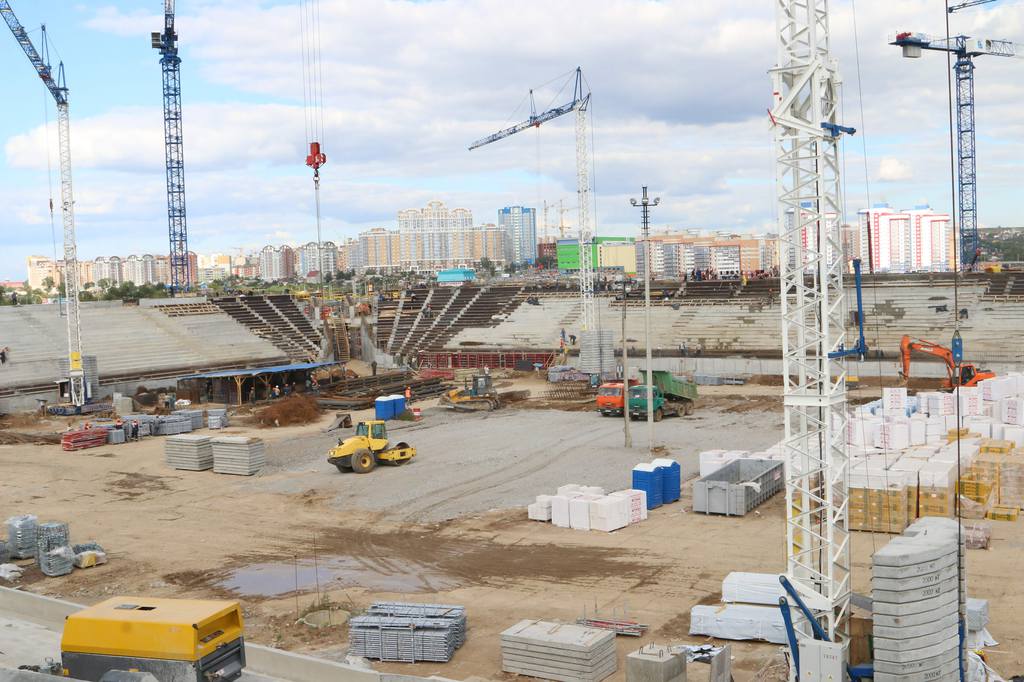 Already now masonry works are being carried out and first installation systems (ventilation, electricity) are launched inside the building's ground floor. Closer to the winter more work is planned inside. However the constant number of workers is 1,300 on a daily basis with 75 pieces of machinery.
Overall the stadium is severely delayed, groundbreaking took place back in 2011. However, most of the delay was caused by significant bureaucratic deadlock in 2012-2014 and current pace suggests there should be no risk of delivery later than planned (2017). The project is now expected to cost RUB 17 billion (at the moment: $250m / €220m).