New stadiums: Big changes coming to Cologne
source: StadiumDB.com; author: michał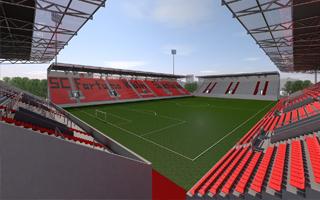 Just like it was with Müngersdorfer Stadion before, now Cologne's another multi-use stadium is awaiting a complete makeover into football-only. This time for growing Fortuna.
The Cologne-based Fortuna showed some spirit after rebuilding its position and returning to the central level last year (3. Liga). Now the team is willing to stay within the upper leagues for good and stadium revamp is a crucial part of the long-term plan.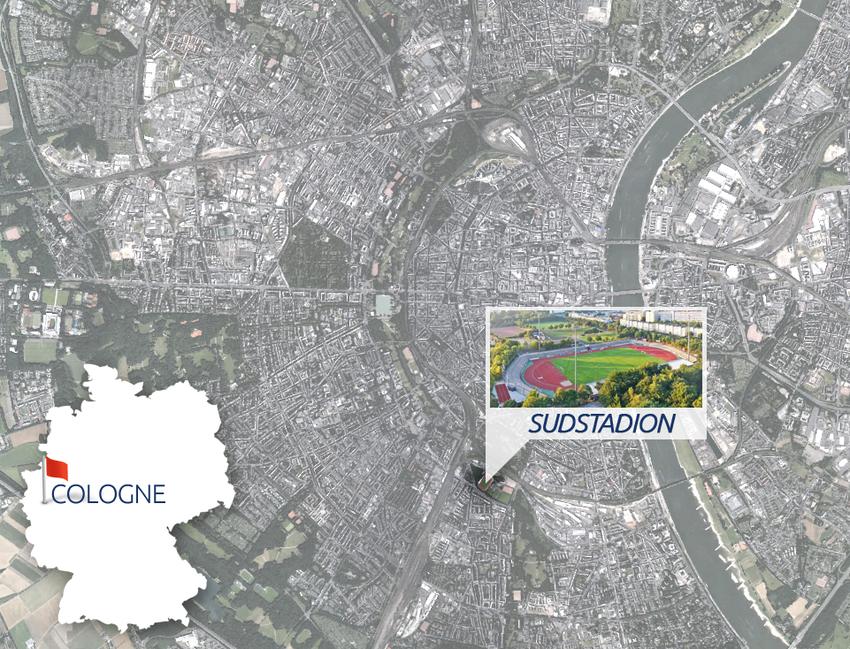 Here's where they play
The South Stadium in Cologne was built as a municipal project in 1978 to cater for the needs of three southern clubs: Fortuna, Arminia and Union. Of the three only Fortuna remain today, holding their male, female and reserve teams' games here. Temporarily also other sides have played here, to mention just Bayer Leverkusen during their Bayarena's revamp.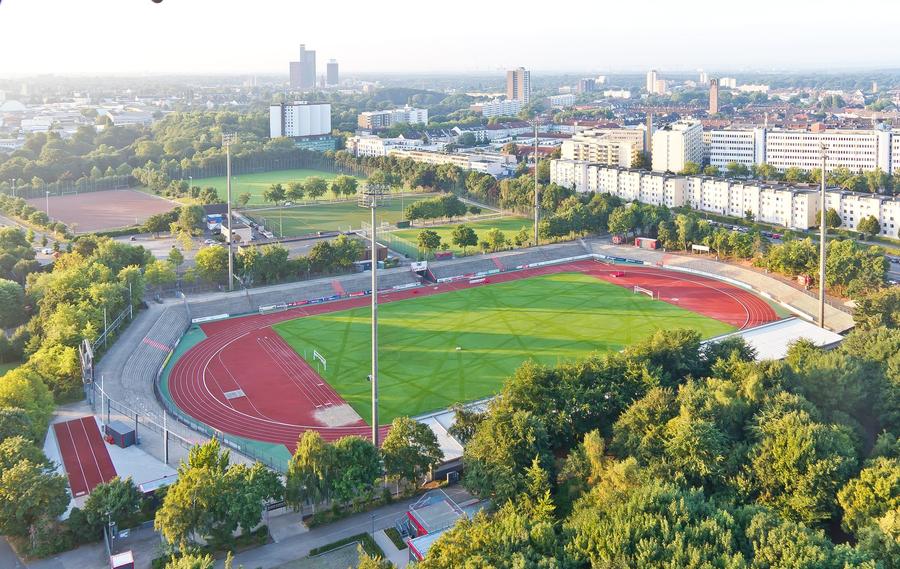 Fot: Raymond Spekking (cc: by-sa)
The stadium is part of a major sports complex with several training fields and sites for other sports. From completion it consists of three low landfill terraces and one covered grandstand in the west.
Despite several plans to redevelop it entirely, it underwent several renovations since 2008, like seat installation in the west, new floodlights or undersoil heating. Now the floodlights and field are to be retained, while remainder will be replaced by new facilities.
Here's what's going to happen
The concept envisions complete redevelopment of not only Cologne's South Stadium, but also the nearby sports hall. The development will be phased to allow constant use of the facilities.
First, a new indoor hall will be built in the south, enabling demolition of the old one (blocking stadium expansion). Along the hall 4 full-sized training fields are to be built.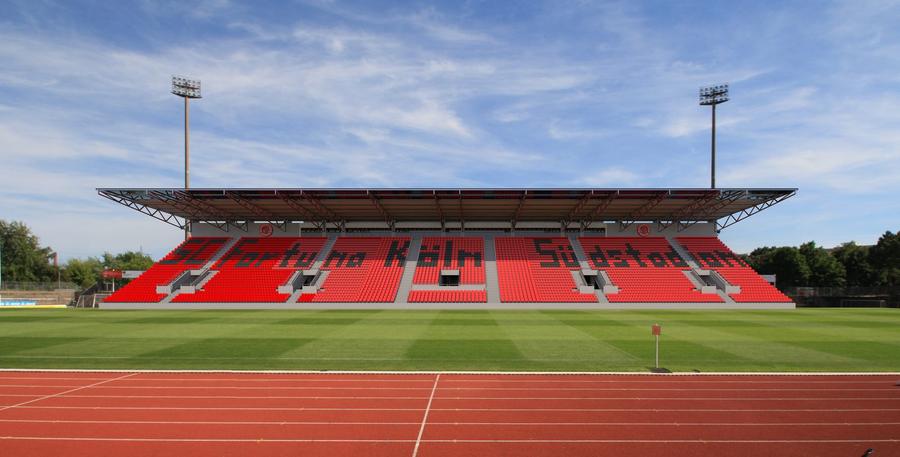 © Architektur Ingenieurbüro Billstein
Second phase will see a new east stand added to the stadium, providing 5,000 covered seats and all the infrastructure necessary to hold football games. With corporate hospitality facilities it will become the new heart of the stadium, enough to hold games on its own.
This way in the third phase replacement of all three remaining stands will be possible. No longer with a running track, the stadium will become a simple football-specific one. It would use the existing heated field and floodlights.
Currently there is no clear plan as to when the 20,000-capacity stadium will be delivered. We also haven't seen the budget estimates so far.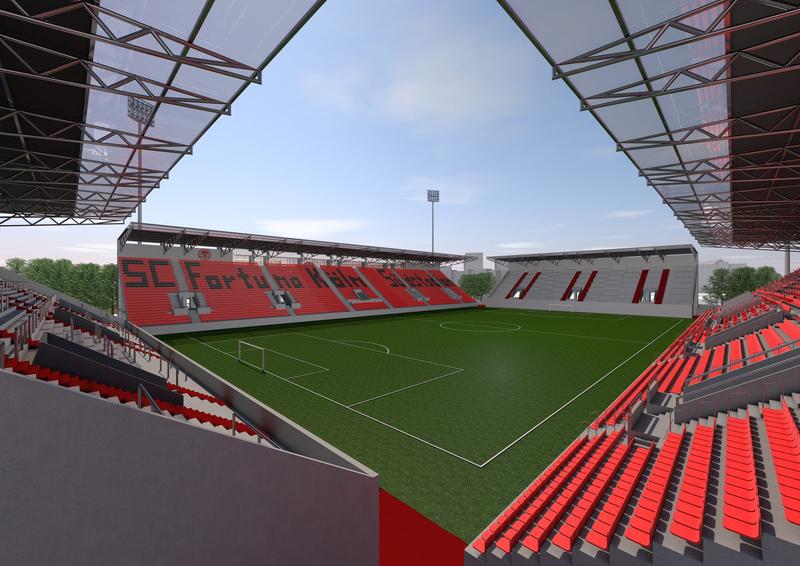 © Architektur Ingenieurbüro Billstein