New stadium: Congo feels proud again
source: StadiumDB.com; author: michał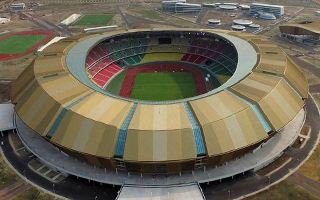 50 years after the very first All-Africa Games started in Brazzaville, the city again hosts Africa's best sportsmen. This time in the state-of-the-art Kintele Sports Complex!
The history of new national stadium in Congo began on Monday. This is when national team of the locals faced Ghana and lost the opening 2:3. It wasn't sold out, in fact turnout may have been somewhere above 50% of available seats. Still, the stadium enjoyed a loud atmosphere, perhaps a good sign for events to come.
Today a much bigger piece of history will be made. The 11th All-Africa Games is very special. Firstly, it's 50 years since the first event of this kind was held. And secondly, that first one in 1965 was held here in Brazzaville. Well, not exactly here, because the freshly built complex sits in a brand new location…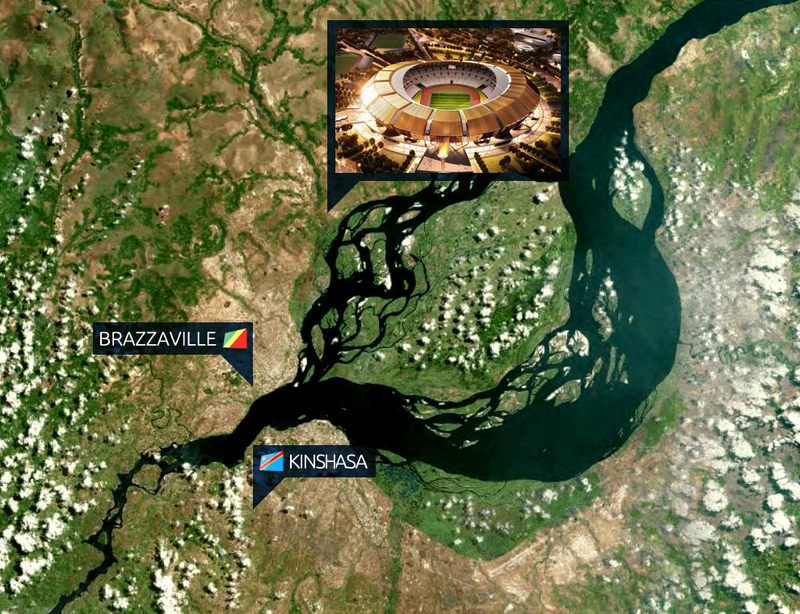 In early 21st century this area was literally wild, completely unused. After 2005 vast farms were created, but didn't operate long. In spring of 2013 construction began for Congo's largest ever sports complex. Initially announced to cost roughly XAF 220 billion, the entire project was estimated upon opening to be worth 380 billion (currently some $650m / €580m).
Is that expensive? Let's add that the investment covers 80 hectares and incorporates wide variety of uses. Apart from the main stadium, there's also the indoor hall for over 10,000 people, natatorium for over 2,000 and secondary sports facilities.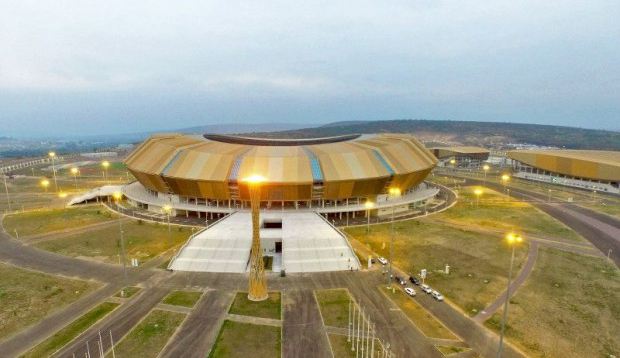 Taking this into account, the price tag seems very much within reasonable ones for similar complexes. And similar ones are built primarily in China, where a stadium of 60,000+ with two large indoor halls has been the very basic model for every large city. It was in fact the Chinese government to finance works, Chinese architects to design the stadium (although with cooperation from Australian PTW) and Chinese contractors to carry out the works (employing some 3,000 locals within the 4,400 workforce).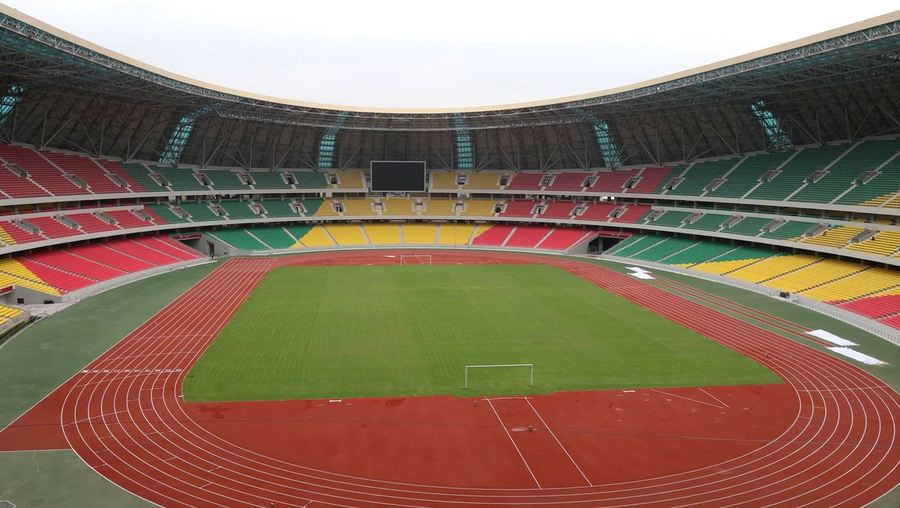 Main stadium itself can hold up to 60,055 people on three continuous tiers around the field and running track. The plan foresees installation of 58,000 regular seats in national colours and 1,180 VIP seats (524 of which in the central presidential lounge).
The athlete and office infrastructure will be housed in the massive concrete main structure, which will be then topped by 8,000-ton steel roof. Covered with aluminum-magnesium "golden" sheets, the roof will reach peak at 50.7m.