New design: Amsterdam ArenA for Euro 2020
source: StadiumDB.com; author: michał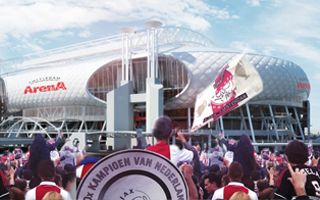 No capacity increase, but a huge change in terms of infrastructure and appearance. This is the plan for Amsterdam ArenA's 25th birthday.
The Amsterdam ArenA managing company today presented plans for the stadium's nearest future. Upgrade of the famous venue will see the stadium's commercial potential boosted by a new upper concourse for fans. In the stadium's initial layout from 1996 some 28,000 fans in the upper tier had only 2,800 square meters of floor space. This amount will be multiplied by 2020.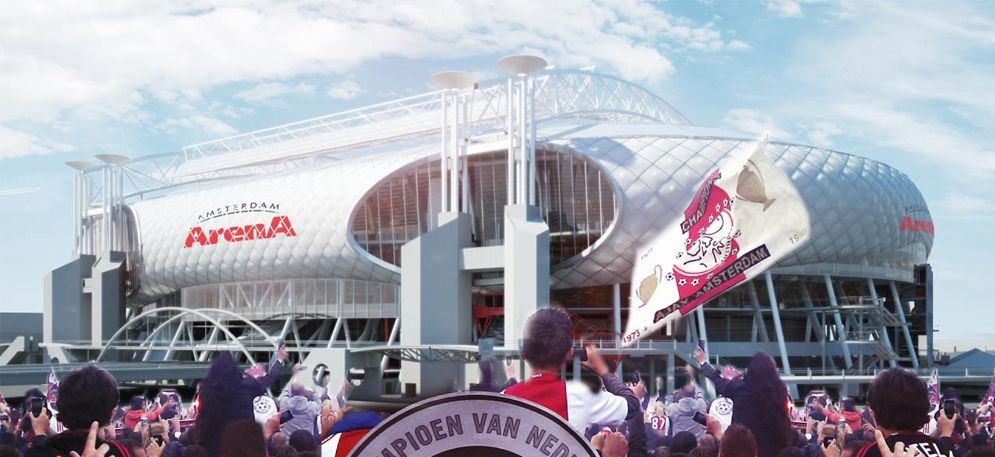 The expansion will not influence capacity, nor will it touch the retractable roof. Also, the main stand in the west won't be affected as its infrastructure was already expanded, last time in 2013.
There will be a new outer cladding on three sides, all illumination lamps will be replaced with LED systems for energy efficiency, while additional photovoltaic panels and rainwater collection systems (some already operating within the stadium) will be installed to improve the stadium's sustainability.
Works will be carried out in three phases (respectively: east, south and north stand), beginning in the first quarter of 2016. Deadline is set for 2020, leaving enough time to hold Euro 2020.