New construction: Steigerwaldstadion (almost) rebuilt from scratch
source: StadiumDB.com; author: michał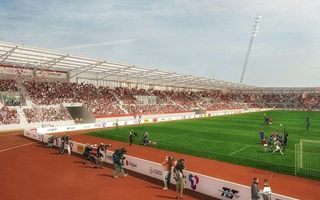 From today onwards you may follow the build in Erfurt via StadiumDB.com. One stand is rising, two more to come soon as the city is erecting its own multifunction arena.
They call it their Multifunktionsarena, which is German for Multifunction Arena, obviously. Why the multifunction part? Because Steigerwaldstadion will retain its football ant athletics use after redevelopment, as well as receiving a brand new congress center within the east stand. With two large halls and 15 smaller ones, it may indeed serve a wide variety of events.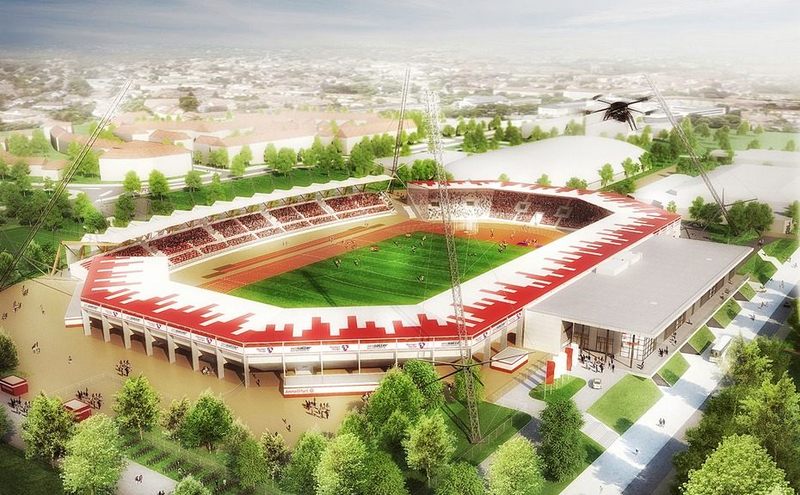 Currently you may already see the outline of eastern grandstand with concrete prefabs covering the primary supports every day. Behind the future seating first walls of the conference center are becoming more and more visible.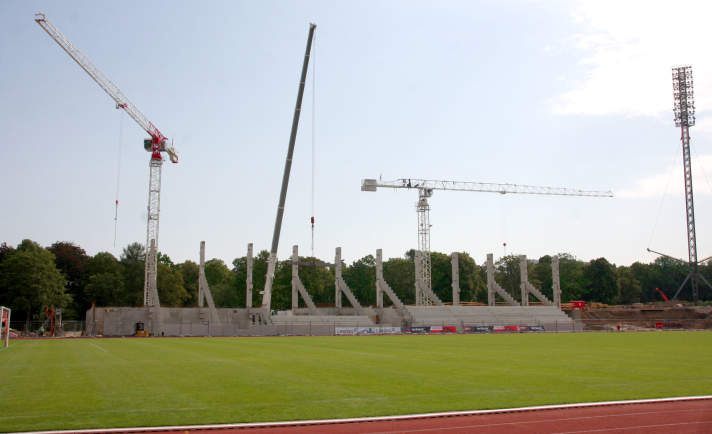 On Friday installation of prefabs begins in the north. That stand will be ready by early 2016, before Rot-Weiss Erfurt's home game against Dynamo Dresden. Then works will move to the south, where identical sections are to be created. The development is phased to allow constant use of the stadium with no less than 10,000 capacity.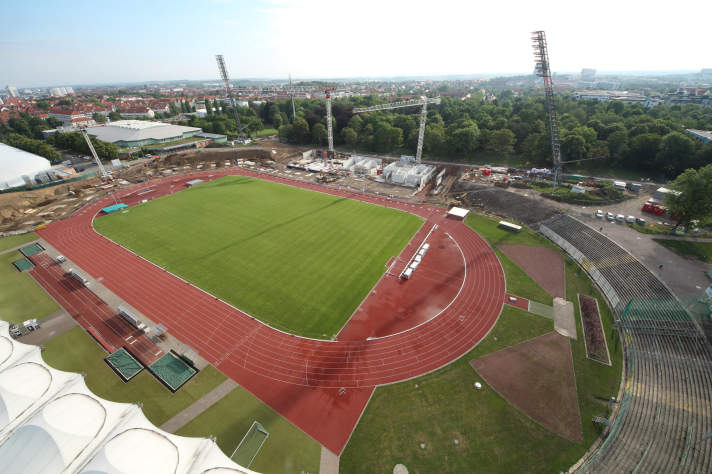 Only the main grandstand in the west and all four floodlights will remain in their current place, joined in the summer of 2016 by all the new facilities. Together the stadium will hold 18,600 people and cost €39.1 million ($44m), of which vast majority is being covered by the land of Thuringia (€33.3m) and remainder by the city of Erfurt.