Moscow: Luzhniki to become Russia's Wembley?
source: StadiumDB.com; author: michał
After reconstruction is over, Russian national stadium will become the site of most prestigious matches, including domestic cup final. Avoiding white elephant status may be difficult, though.
At this moment the greatest stadium in Russia is undergoing its largest redevelopment in history. Entirely new stands are almost ready structurally and the project is likely to end in 2016, ahead of schedule. It's worth 20 billion rubles (some $300 million at current exchange rates) and it of course part of the 2018 World Cup project.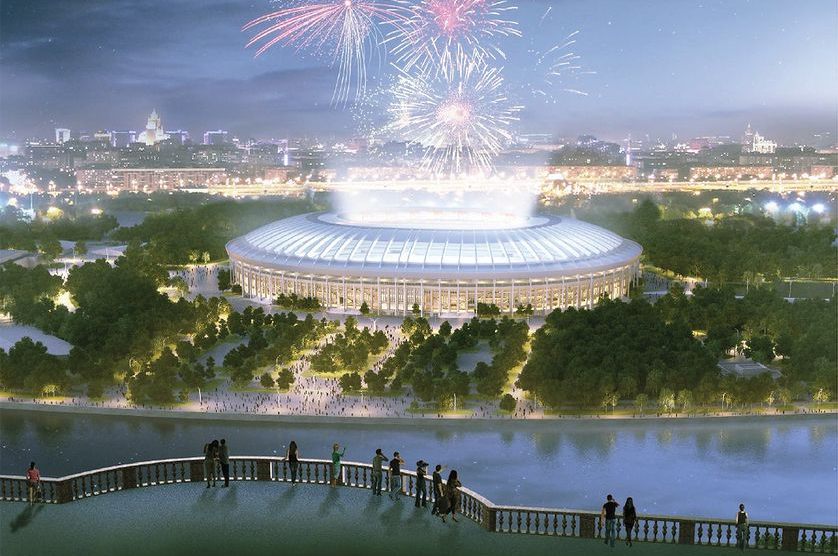 However, Luzhniki will only host a few games during the FIFA tournament and legacy remains somewhat unclear. For years it was CSKA and Spartak, both "homeless", who generated much of the event calendar with their home games. Now Spartak has already moved to Otkritie Arena and CSKA is about to deliver their new home in 2016.
So who will fill the new 81,000 stands after 2018? Surely not Torpedo or other minor Moscow clubs who attempted playing here several times, but it never was feasible with their low demand. It's assumed CSKA and Spartak will play their great Moscow derby here, possibly also some Champions League fixtures. But StadiumDB understands there is no solid agreement on these plans.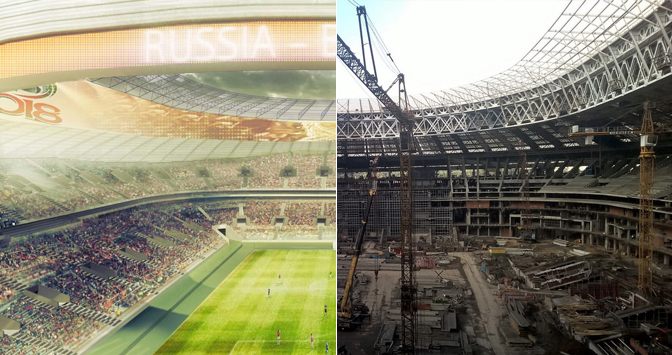 Similar situation arises with national team games, which are also presumed to be (at least the top fixtures) reserved for Luzhniki.
Now Russian sports minister Viltalyi Mutko announced that the Russian Cup final will be played at Luzhniki every year. This was met with mixed opinions, because the cup enjoys mediocre popularity, last time over 50,000 watched the final was 2005 and yes, it was a CSKA-Spartak tie.
Unless the Moscow teams actually reach this stage, filling Luzhniki may prove extremely hard. In recent season the final was travelling across Russia, reaching Chechnya, Dagestan and Astrakhan.