Liverpool: To wave a flag you need… accreditation
source: StadiumDB.com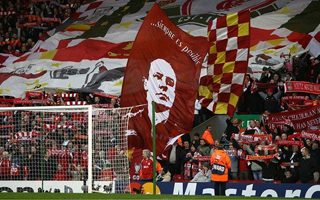 Supporters of Liverpool are asked to sign a register and wear accreditation if they simply want to wave a flag. As if Premier League flag regulations weren't insane already by global standards…
Due to Anfield expansion, Liverpool FC started their season at home late. Opening game against West Ham last week was a disaster on the field (0:3), but it also showed a disturbing lack of flags at The Kop.
England's most famous stand was hardly decorated despite long-standing tradition of fans waving/displaying their banners. Such was the decision of Spion Kop 1906 supporter group, who are responsible for many of the flags presented at Anfield.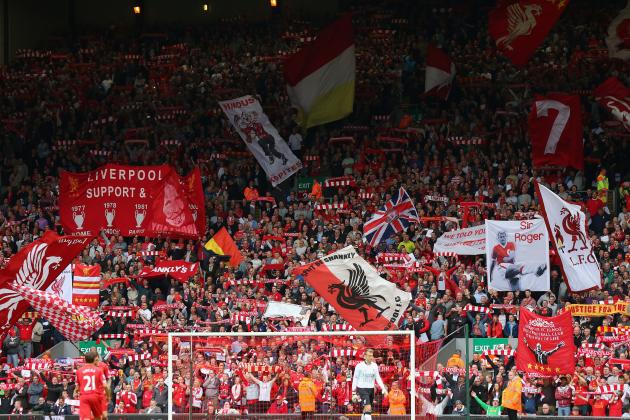 Why? As the group explained: "LFC have requested for us to sign a register and wear accreditation to wave our flags. We are disappointed with this and are hoping to meet with the club in the coming weeks to resolve. All we want to do is support the club like always. We hope the club see sense."
We're yet to hear an official statement from the club about it, but Liverpool Echo reports that LFC have agreed to meet the group before next home game (vs. Norwich, Sept 20).
Worth mentioning, regulations on bringing of flags are already draconian across the Premier League. In some cases fans aren't allowed to bring their own at all, while at Anfield, where The Kop is considered atmosphere-friendly, one can bring in a flag only with flagpole considered "safe" and wave it only when ball is not in play to avoid view obstructions. Compared to most other professional leagues such restrictions can be considered "over the top".