Frankfurt: Eintracht want 18,000 standing places!
source: StadiumDB.com; author: michał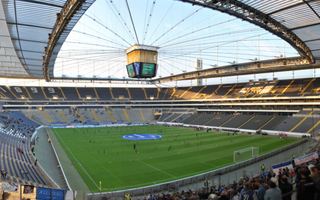 Commerzbank Arena in Frankfurt may soon grow from 51,500 to 65,000 thanks to conversion of further seats into standing room. The plan was welcomed warmly, but depends on city's stance.
The idea of Commerzbank Arena expansion to some 65,000 capacity surfaced last week. Now the Frankfurter Rundschau provides details of what could happen at Frankfurt's biggest stadium.
It's clear that adding almost 14,000 seats is impossible without removing the roof entirely, but that's not the plan. Instead of seats Eintracht would like to increase the amount of terracing. Currently most vocal fans have 9,000 standing places.
This number would double to 18,000 and other secondary additions might be made where there's enough room. As an example, there's still room left for new front rows, should this be part of the scheme.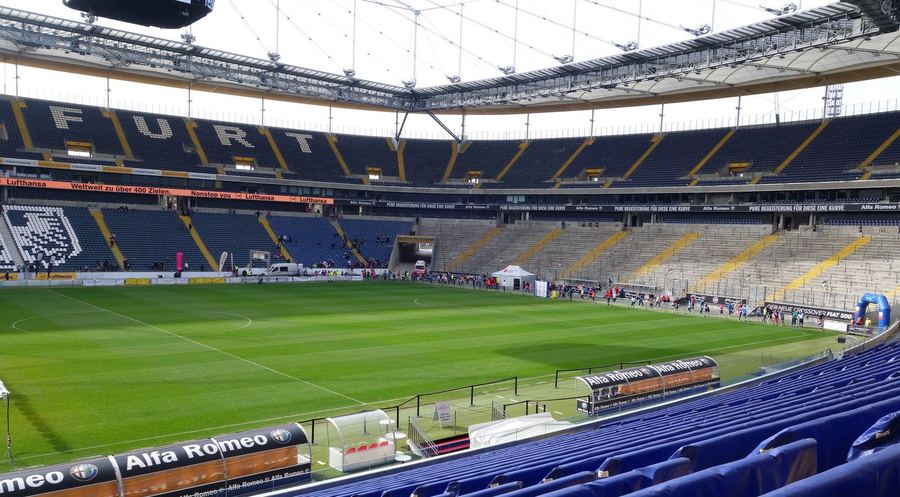 Photo: Allie Caulfield (cc: by)
News of additional terracing was welcomed by Frankfurter Rundschau as the newspaper indicates it would strongly benefit youth and financially disadvantaged supporters. On average Eintracht's games have over 91% occupancy and if any tickets are left, these are very rarely cheap ones.
The vision is ambitious, though Eintracht is among those German clubs which should not have a problem filling the expanded stadium, of course as long as they remain in the Bundesliga. One thing they need to take into account though is the stance of municipal authorities. The city owns Commerzbank Arena and has final say on available capacity.
One issue might be Euro 2024, for which Frankfurt wants to bid as part of Germany's proposal. UEFA games can only be played with seating, so expanding the standing sections would increase conversion costs for international games.