Florence: "By February or March, Fiorentina will present the final project"
source: StadiumDB.com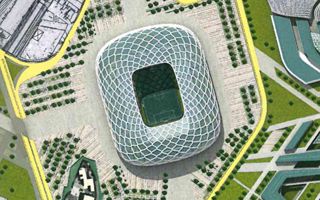 Mayor of Florence released a promising announcement for Fiorentina supporters. Current Serie A leaders may begin work on their new stadium next year.
Fiorentina is among those Italian clubs, which have been announcing new stadium plans for years without any outcome to date. Still current scheme announced back in 2012 is perhaps the final one as new promising information was released by Florence mayor Dario Nardelli.
"We've made tangible progress," Nardella assured as he spoke to Gr Parlamento. "After the new law on stadiums, we've started the procedure. The city council has declared that the construction of the stadium is in the public interest.
"Fiorentina's questions have been answered with some requirements, and we've moved toward the final realisation of the project.
"We're already 30% there. By February or March, Fiorentina will present the final project, and in 2016, if all goes well, the first work on the ground can begin."
The plan envisages new 40,000-seat stadium to be built in Mercafir area along with secondary commercial uses. The scheme is expected to cost over €300 million ($340m).