England: East Stand revamp could sink Northampton Town?
source: CoventryTelegraph.net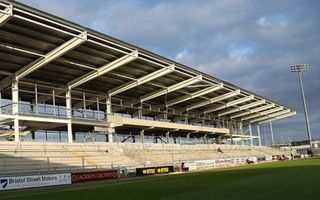 It was difficult a few weeks ago, now it's almost dramatic. Northampton Town FC have 3 weeks to repay over £10 million to the local council. Meanwhile construction still halted on the stand NTFC got in debt for.
Last week the Northampton Borough Council issued a demand for Northampton Town FC to repay their loan taken for Sixfields Stadium's new East Stand development. The club missed two payments over the past months and now have only three weeks to make up for it. The club still needs to cover £10.25 million ($15.6m / €14m) of the £12 million project.
Club chairman David Cardoza admits the situation does look alarming. "I understand the news today is alarming for supporters but it is a deadline we intend to meet. […]We completely understand the urgency to bring matters to a conclusion and it is our intention to have the debt repaid."
It looks more than alarming to many fans, though. Earlier in December local supporters trust began a campaign to receive answers about why the club finds itself in this predicament. Unfortunately to date no complex explanation was made available.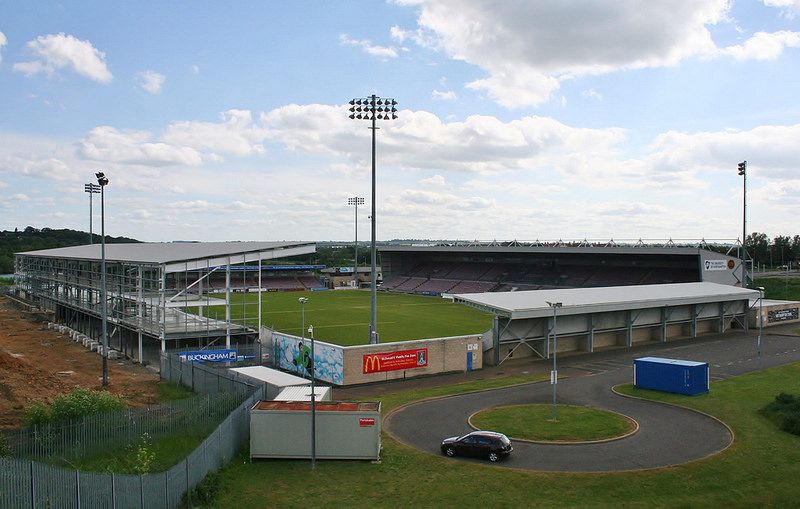 © John Wickenden
Cardoza wants to cover the debt by securing a club takeover by new investor. Negotiations were due to end already, however, and no agreement has been reached. "That is frustrating for everyone but that is the situation. We fully intend to complete the takeover with the proposed new owners but there is significant other interest in the club should things change".
The dramatic situation is largely caused by the East Stand revamp. After works saw groundbreaking in March 2014, they only went on for several months and were since put on hold. The steel skeleton is now a scary reminder of Northampton's dire situation. Deadlock on the site was caused by the contractor (County Developments Northampton Ltd.) going bankrupt. Club's case against the contractor is now in High Court.
The local council understands that what happened isn't the club's sole responsibility. However, the money is due in three weeks anyway. A spokesperson for the council told the Chronicle: "If the sum is not repaid, then the council will begin legal proceedings to recover the debt.
"The chairman has repeatedly informed us that the council will be repaid in full when the club is sold, but the sale does not seem to be proceeding at this point.
"The council is also aware that there is a petition to wind up County Developments Northampton Limited, the company working on the development around the club, in the High Court.
"This step was not taken lightly but is the proper process to protect the public purse and collect the debt in these circumstances.