California: Levi's Stadium blinds pilots
source: NBCBayArea.com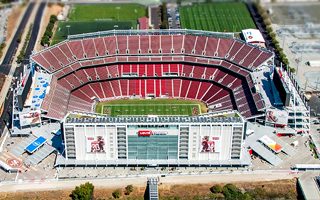 For months pilots have been complaining about blinding lights from Levi's Stadium. Latest report by NBC Bay Area shows stunning inaction from aviation administration about the issue.
One of the world's most expensive stadiums became subject of a journalistic investigation in recent months as NBC Bay Area analysed complaints from pilots blinded by Levi's Stadium lights.
Passenger flights landing at Mineta International Airport approach the runway via Levi's Stadium and by night its lights may prove blinding in some cases, especially the southern giant screen (see the below map). Reports after landings contain very critical remarks regarding the stadium's impact.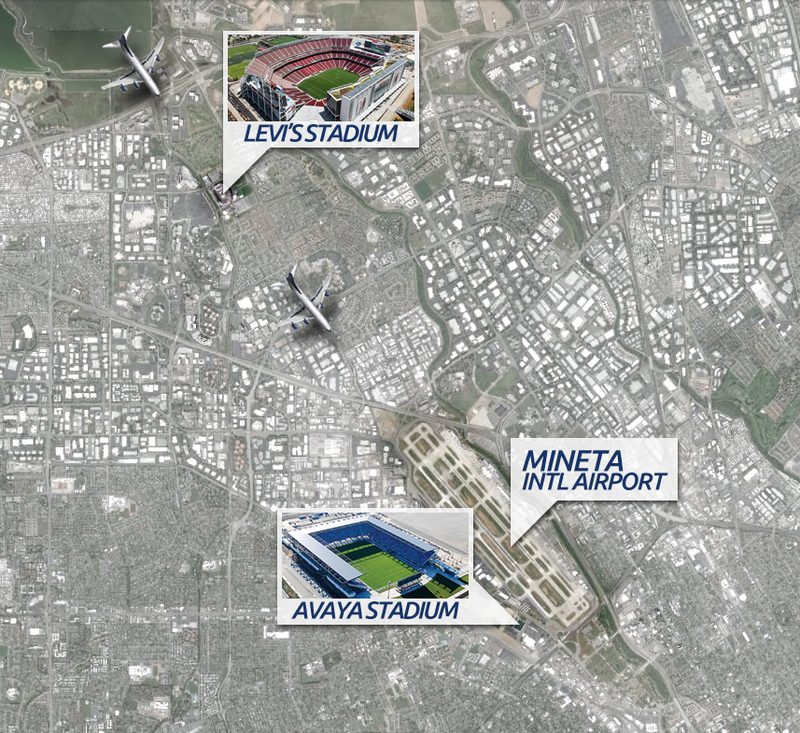 Commercial pilot Christina Kurowicki said she actually got a headache after she managed to land with her captain. Both were incapacitated by the strong light until they reached the height of just 100 feet (30 meters) above gorund!
"At first I couldn't really tell where it was coming from," Kurowicki said. "We just knew that we were getting beams of light in our eye. […] The captain I was flying with noticed where it was coming from and we heard other pilots in the area complaining about the lights coming from the stadium," Kurowicki said. "And at that point all we were really worried about was getting the aircraft on the ground safely."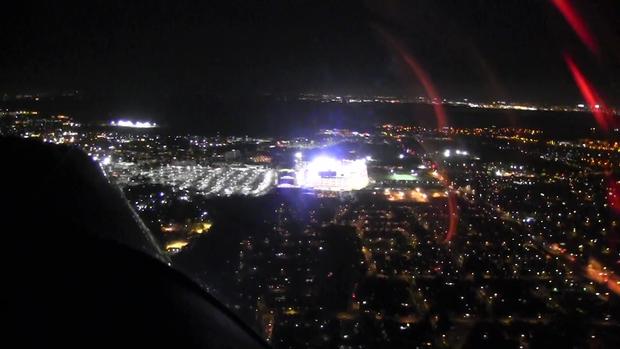 Another pilot went as far as to suggest it may become a threat to the stadiums itself should a pilot mistake it with a runway in extreme weather. "This sign could be very easily mistaken for the PAPI for runway 12R under poor visibility conditions," wrote the pilot, "leading an unsuspecting crew to mistakenly correct to the left while descending and subsequently put them on a collision course with the stadium itself."
Criticism from pilots resulted in two safety alert bulletins regarding the lights sent by NASA to FAA (Federal Aviation Administration). However, the FAA only resorted to alerting pilots about the potentially disturbing light, reportedly no efforts were made to regulate the lighting at Levi's Stadium. NBC Bay Area reports that neither the FAA not the San Francisco 49ers agreed to be interviewed on the issue.
Interestingly, smaller of the two local stadiums, Avaya Stadium, lays exactly across the road from Mineta International Airport and its floodlight don't cause trouble. Or not any more, we should say. Lighting at Avaya was reconfigured after opening so that it didn't obstruct the airfield's demand.
Read the full story at NBC Bay Area's website.