Tbilisi: Is Georgia ready for Barcelona and Sevilla?
source: StadiumDB.com; author: michał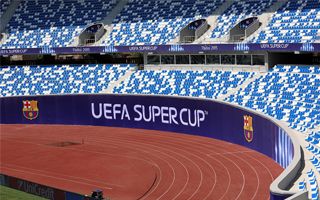 UEFA Super Cup tonight will be played in its biggest venue ever. Have the Caucasian hosts prepared properly? Oh, yes they have! Legendary national stadium in Tbilisi has changed entirely.
Completely repainted, with new logos outside and 116 freshly installed turnstiles to meet safety criteria – this is how the Boris Paichadze Dinamo Arena changed just outside. Renovated roof, floodlight system and literally all facilities underneath the stands have also been redone.
On top of all this also all seats were replaced by new ones creating a blue-white mosaic. 500 VIP seats, roughly 5,000 premium seating, 130 seats for the press and 80 commentator seats in boxes. All for tonight at a price of GEL 20 million ($8.7m / €8m), which seems a very fair deal as we see the promising outcome.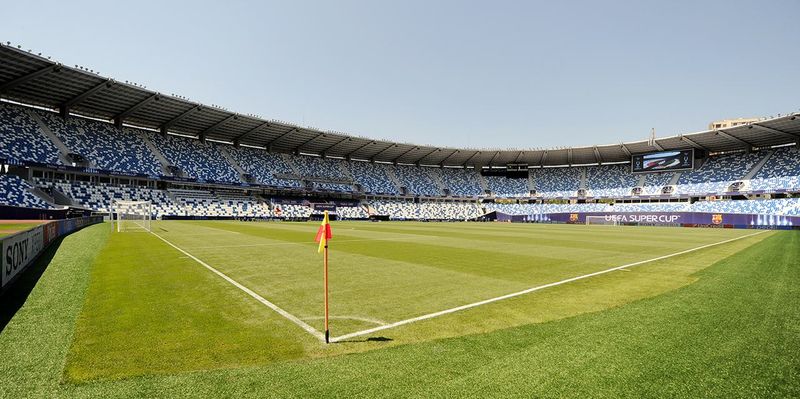 © Technology Development Fund
At 20:45 (CET, locally 22:45) FC Barcelona will fight Sevilla FC in the country's first international final game. The UEFA Super Cup continues travelling across Europe and with Tbilisi a new record will be reached.
Though the stadium is hardly as big as it way in its heyday (110,000 for Dinamo vs. Liverpool in 1979), with over 54,000 capacity Dinamo Arena will become the Super Cup's largest host venue ever! Previous record in terms of size belongs to Cardiff City Stadium, which last year was the first 30,000+ host stadium.
The before and after comparison may be sheen below (current view left, previous right):




© Technology Development Fund