Spain: Viewers moving closer to the field in Gran Canaria
source: StadiumDB.com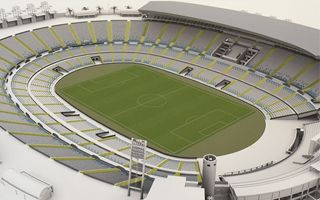 Estadio Gran Canaria will officially be a multi-use venue only for half a year more. From January onwards it will serve only as a football stadium.
In November 2014 works began on redevelopment of Estadio Gran Canaria, home to UD Las Palmas. The team managed to win back promotion to Primera División this season, but will not be able to use the outcome until the spring round. For the duration of works capacity is reduced to 24,000.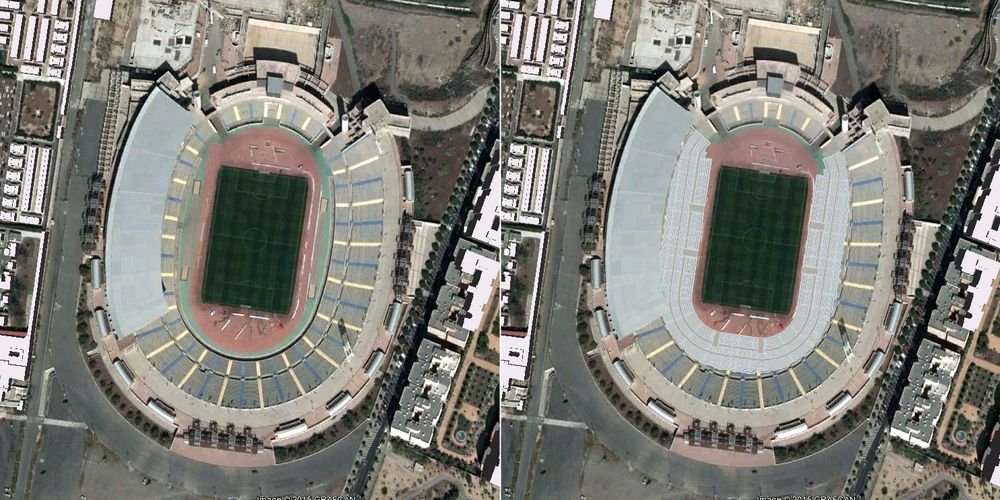 What exactly is being done? Lower stands are being reconfigured to move spectators much closer to the field. While sightlines from current first row level won't improve at all, the new front rows will move by as much as 20 meters towards the field of play!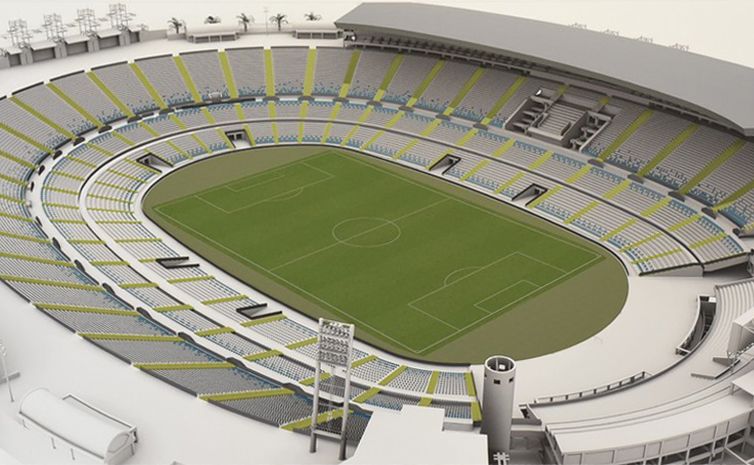 Behind the southern goal this means 22 instead of 42 meters. On both sides of the field that's roughly 8-11 instead of some 20 meters. Only the north side will be left unchanged for now. Altogether these alterations, worth some €4 million, should significantly increase popularity of the first several rows, which used to be empty before the reconfiguration.
Along with structural changes also visual ones will come. Seats are expected to be replaced with blue and yellow, while UD Las Palmas and Gran Canaria lettering will be created. Eventually 33,070 seats should be available, nearly 2,000 more than before the works.