Portugal: Stadium crying to be filled
source: StadiumDB.com; author: michał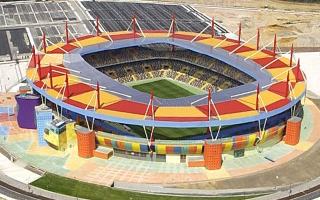 Even the best season of Beira-Mar wasn't enough to fill this Euro 2004 stadium. Last campaign had an appalling average crowd of 629 people per game!
When S.C. Beira-Mar moved here in 2003, the shiny new stadium enjoyed average crowds of nearly 7,000 people. Far from the number it was designed for (30,000+), but not the worst possible start overall.
Unfortunately, instead of growing, attendances began dwindling very soon and continued to do so until this year. Worst game in the 2nd league was watched by just 275 people, while top crowd was only just over 1,100. Throughout the 2014/15 season Beira-Mar only managed to sell 15,719 tickets, not even half the stadium. The average of 629 people (2.2% occupancy) contributed to the club's growing debts and dramatic relegation to the 5th league this July.
They don't like the stadium
Fans and officials of Beira-Mar were in despair at that point, facing the perspective of lowest possible league season after years in top two divisions. However, a repair plan was soon introduced, including as one of its key points reactivation of the old Estadio Mario Duarte.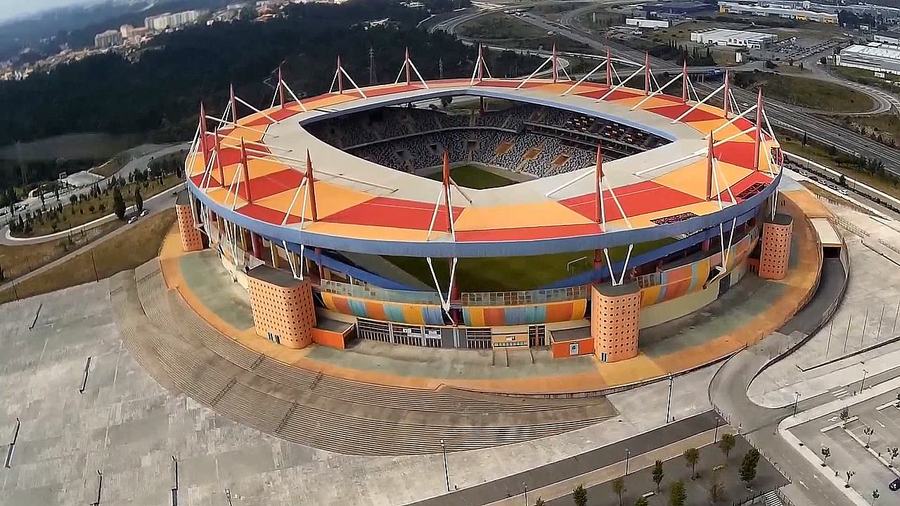 © Pedro Cruz
This is where we should point out that many fans were very skeptical towards their relocation back in 2003. They didn't want to leave spiritual home, which was already more than enough in size and had a far better location, accessible on foot from around Aveiro.
Back then the new Estadio Municipal promised better opportunities and glorious future for the club. It's clear now this was an unrealistic dream, but since the 2003 abandonment the old stadium was simply reclaimed by nature. Grass and weeds took over not only on the field, but also in the stands.
Since there were no funds for professional renovation, dozens of fans volunteered to clear the stadium and clean it up. Since early August they've been working restlessly and the building should be available for its reopening in mid-September.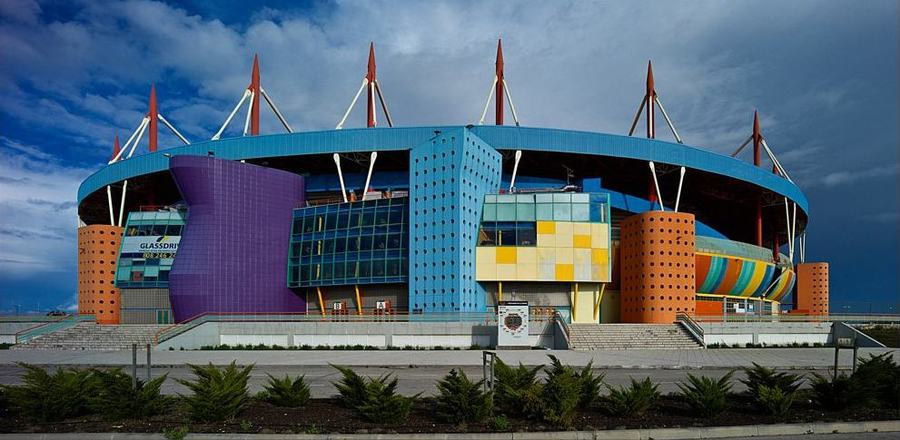 © Andrés Santiago Mariño
Now the plan is as follows: by early 2020s Beira-Mar is to return to the top division and at least some games should be played at Estadio Mario Duarte. One obstacle: the municipality owns both stadiums and prefers (or actually desperately needs) Beira-Mar to remain in the new stadium. For now the old home will be used by youth and reserve teams.
Sporting and Benfica to the rescue
The city need one anchor tenant for the stadium, otherwise its existence would lose any point. Of course it's quite clear already that Beira-Mar cannot provide the expected turnout, but at least field use is secured.
It's not that hard to understand the city's desperation. The new stadium is iconic and was expected to be a stimulus for the entire region's development. Many still think it may do that, but a new operating model needs to be worked on.
Recent years saw a "lifeline" in the form of Portuguese Super Cup games. Estadio Municipal de Aveiro is the only one in history to hold six Super Cups consecutively, giving more purpose to the stadium. That history ends this year though, because Portugal has more than one stadium failing to secure an event calendar. The game was thus transferred to Estadio Algarve.

The stadium was filled in 60% on August 14 thanks to the green crowds of Sporting. © Manuel Reis
A new idea was forged some time ago: holding exhibition games of teams from outside Aveiro. When FC Arouca took on Benfica last year, well over 20,000 fans from Lisbon came, filling the ground entirely. This year the city signed contracts for 3 such games by FC Arouca and CD Tondela, both teams based not far away.
Two of these fixtures were already held in August, both with attendances of over 20,000. And in both cases vast majority of tickets were sold to fans of Sporting and Benfica, not locals. Despite a distance of roughly 250km (155 miles) both teams managed to sell 15,000+ tickets to their fans. As a result it seems very likely these two games will be among most-attended fixtures of the top division (excluding the Lisbon and Porto giants). That said, it's only three games (last one in November), not enough. The city council recently decided to work on new event opportunities for the stadium
€32 per citizen
Estadio Municipal proved much costlier than anyone expected. Both in terms of construction cost (main contract for €43m, final cost at €62m) and basic operation.
Every day the stadium costs taxpayers €9,400 ($10,600), totaling at nearly €3.5 million ($3.9m) annually. That's roughly €32 per person, a huge burden on the city.
No wonder appeals to demolish it began in 2009. to date this solution was not considered as best one, but failed attempts to secure a future for the stadium lead some critics to remind of that idea time and time again.