Poland: Historic clock to return to Chorzów
source: Slask.Sport.pl; author: michał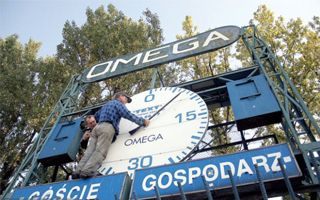 Like many great movie scripts, this one includes Nazi occupation, secrecy and devotion. But it's not about people, rather about a famous stadium clock, which is about to return to Chorzów.
Now in despair, but once among the best in Poland, the municipal stadium in Chorzów will soon celebrate its 80th anniversary. It was opened on Sept 29, 1935, when local team Ruch rose to glory that lasts to this day (14 championships, equal only to Górnik Zabrze). To celebrate the occasion one of the stadium's key features may return.
The Omega clock was brought to Chorzów in 1939, after Ruch fans campaigned for it for a decade in nationwide competition held by sports media and the Swiss manufacturer. It didn't operate long when WWII broke out.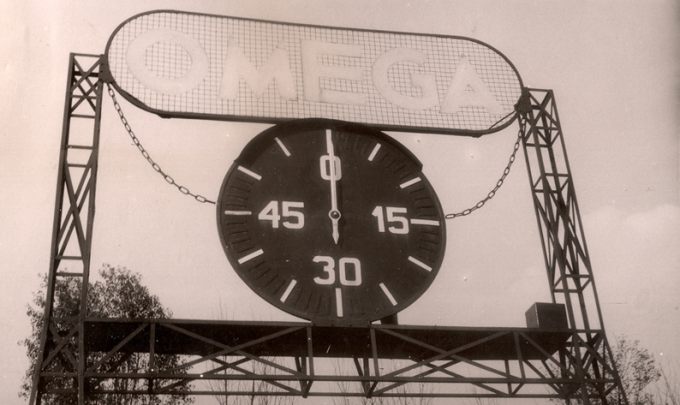 Its caretaker Augustyn Ferda, against the will of some Ruch officials, demounted the mechanism, dismantled it and hid it under a pile of coal in complete secrecy. He didn't even tell his wife and the clock was never found by Nazis despite interrogations and searches.
As soon as the war ended, Ferda put the clock together and brought it back to the stadium. From that time three generations of Ferda watchmakers took care of the clock until it was set for the last time in 2009.
From that time Ruch uses a newer electronic clock, but the overwhelming sentiment of fans is for the old clock to return. Which may happen very soon! "Gazeta Wyborcza" claims it may already be in mid-September for the hit game against Legia Warszawa (Sept 19 or 20), a week before the stadium's 80th birthday.