New stadiums: Spanish lower-league trio
source: StadiumDB.com; author: michał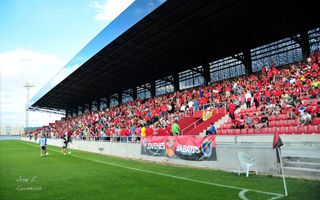 One of them has Rome in its name, another: America. But make no mistake, these are all Spanish stadia. Not the biggest, but each has a story to tell.
© Alfonso Rubio Lopez
Name of this stadium becomes clear when one realises it lies just meters away from the Roman theatre and ruins of the Roman amphitheater. The name was quite adequate in 1953, when it was first inaugurated as an 8,000-capacity athletics stadium.
Stadium of those days is no more as it was completely reconstructed into a football-only venue for AD Merida in 1995. The project was carried out during the team's heyday, in time to witness the team advance to the Premera División twice in 1995 and 1997. With enthusiasm peaking, even the original name was changed to later return to the old one after ADM were relegated downwards. Merida were never able to stay for more than a season in the top league, but it's worth mentioning some games even as low as third league were drawing crowds of 10,000+.
Besides the local team, the stadium also held national team games of the U21 side (twice in 1991) and even an official qualifying game of Spain (against Estonia) before the 2010 World Cup.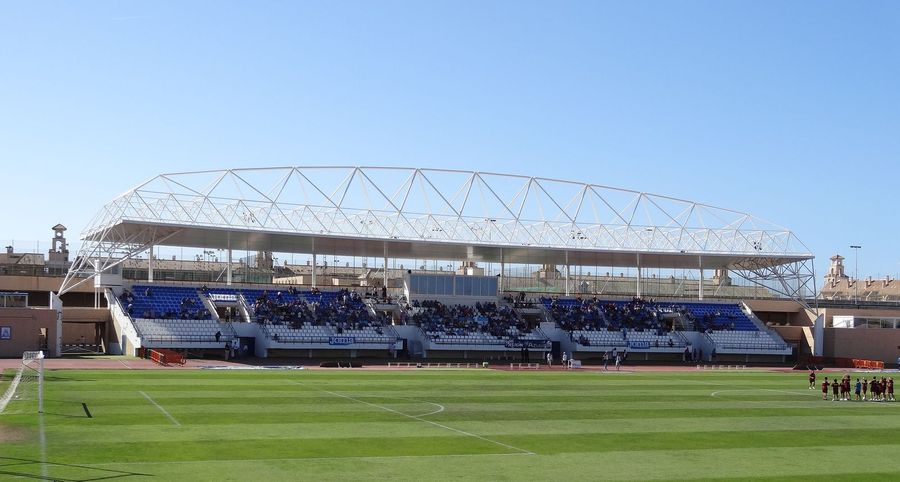 © Groundhopping Merseburg
The stadium is part of Ciudad Deportiva Bahía Sur, from which it got its name back in 1992 (the South Bay Stadium). From the start it combines football and athletics with modern infrastructure for athletes.
Despite football team CD San Fernando being the key tenant, major renovation came when the stadium was selected host of 2010 Ibero-American Athletics Championships. The main stand received its impressive roof, new floodlights were erected and all sports and media facilities saw a big upgrade. Capacity fell, though. From initial 12,000 it went down to 8,000.
© Jose Esteban Egurrola
North of Spain, but south of the town of Miranda de Ebro lies this football-specific stadium, home to CD Mirandes. It bears the name of its district and street – Anduva. The stadium is picturesquely located almost outside of town, just 80 meters of the Ebro river.
Official opening took place in early 1950, but in fact the first game happened in late summer of 1949. Over the years its capacity was around 6,000 and the biggest section was the southern terrace, covered after initially being open to the elements.
Major changes began in 2010, when new south sections were opened, offering seating like the western main grandstand. Then in 2015 a brand new east side was also erected, removing the last standing places from the stadium. Eventually also the northern stands should change as the team succeeded to remain in Spain's second league for three consecutive seasons.