New stadiums: Sad Mostar and unfinished Gradačac
source: StadiumDB.com; author: michał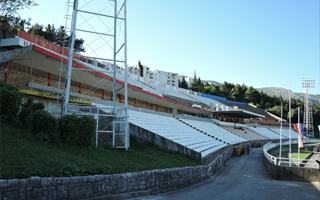 It's a monstrosity beautiful in its own way. The largest stadium of Hercegovina just joined StadiumDB, just like the yet-to-be-finished stadium in northern Gradačac.

It's the largest and most famous stadium in Hercegovina, second in terms of size in Bosnia and Herzegovina. To date host club Zrinjski gives official capacity at 25,000, of which 9,000 are seats installed in 2000s. To the club's credit, terracing is also constantly used during games.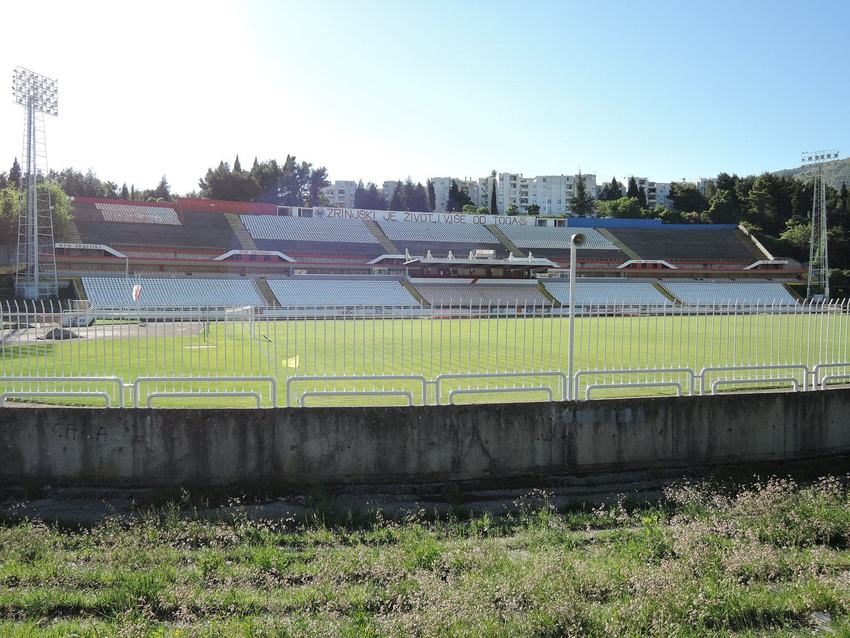 © Jörg Pochert
The stadium's layout is unique as the west stand is mounting over the field of play. Both ends are empty, while the east side is a low landfill stand used by local ultras. Vast majority of fans are thus located on the massive western terrace, which was incorporated into a natural hill.
In many ways the the "White Bank" (as Bijeli Brijeg is translated) is the proof of Bosnia and Herzegovina's recent traumatic history. Not only is the stadium to date damaged by bullet holes from 1993, Bijeli Brijeg was reportedly used as a collection/concentration center for Bosnian residents of the western side of Mostar, which was occupied by Croats. Many of these people were forced to flee to the east or even wounded or killed.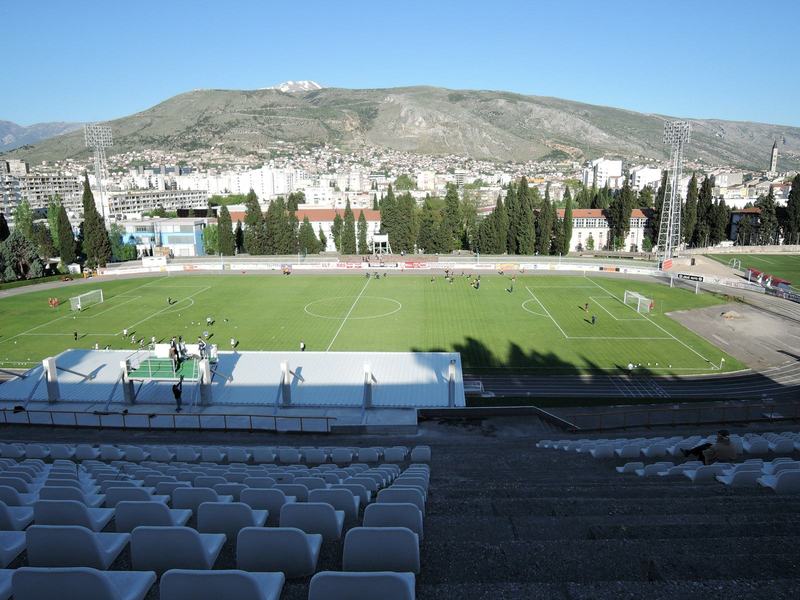 © Jörg Pochert
Even sport-wise the stadium still shows the east/west divide of Mostar. Hictorically, from the very opening, the Bijeli Brijeg stadium was used by Velež. But in 1992 the team was forced to leave it and only returned to Mostar in 1995, when a new stadium was built on the other bank of Neretva river, in the outskirt of Vrapčići. Despite numerous attempts, Velež have since been banned from hosting games at the stadium, only playing here as away team in local derbies. Meanwhile Zrinjski has a lease signed with the municipality until early next century.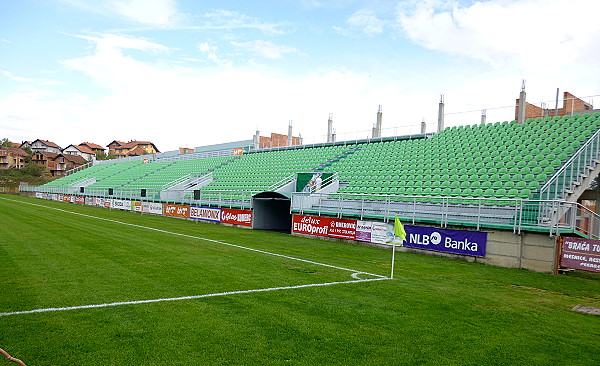 The municipal stadium in northern town of Gradačac lies just east of the place's picturesque artificial lake Vidara. Initially based on embankments (and popularly with games watched from nearby forest hill), the ground was among the first in Bosnia to undergo major redevelopment after the country became sovereign.
Brand new eastern grandstand was built with significant amount of floor space underneath. The project suffered from numerous delays, but east side of the stadium was eventually opened in 2011. Despite this, some parts were never finished as initially planned.
It's primarily home to NK Zvijezda, but also served as temporary venue for other sides like Gradina Srebrenik.