New stadium: Tissot Arena comes to play
source: StadiumDB.com; author: michał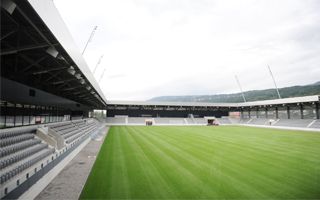 Official opening comes in a month, but first official games were already held here. Meet Tissot Arena, the latest stadium of Swiss 2nd league. If they win promotion, capacity will rise twice!
It's one of Switzerland's most impressive public-private partnership projects and one that took 5 years (!) to break ground on. Planning was launched in 2007 and finally after a series of delays it's now ready.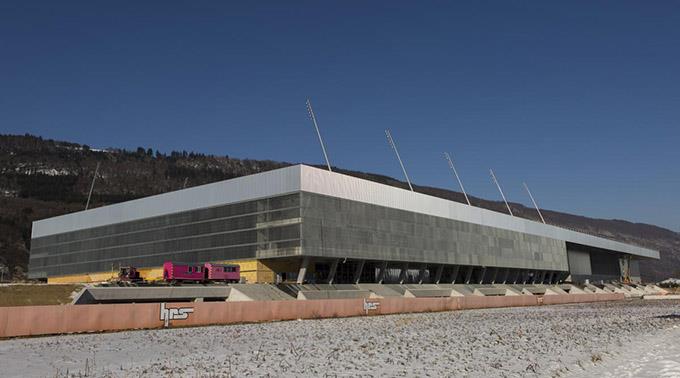 For the first time in the country, or in fact throughout Europe and beyond, a football stadium, hockey arena and curling arena were all built under literally one roof. As if that wasn't enough, these facilities sit atop commercial centre located on ground floor.
With the roof's immense size, the stadium became the world's largest "sport solar power plant" with 8,100 panels installed on top, amounting to 16,000 square meters in terms of space! Together they produce enough power to supply 500 households, roughly 2,100 kWp. That's more than at any other stadium to date!
© Carmela Odoni / HRS
Somewhat unexpectedly it's not the football stadium that was built with largest capacity. Initial size of the stands allows 5,200 people inside, fitting demand for Challenge League (2nd tier) games housed here since August 08, 2015. However, should FC Biel-Bienne advance to the Super League, the size may nearly double to 10,000 without much effort.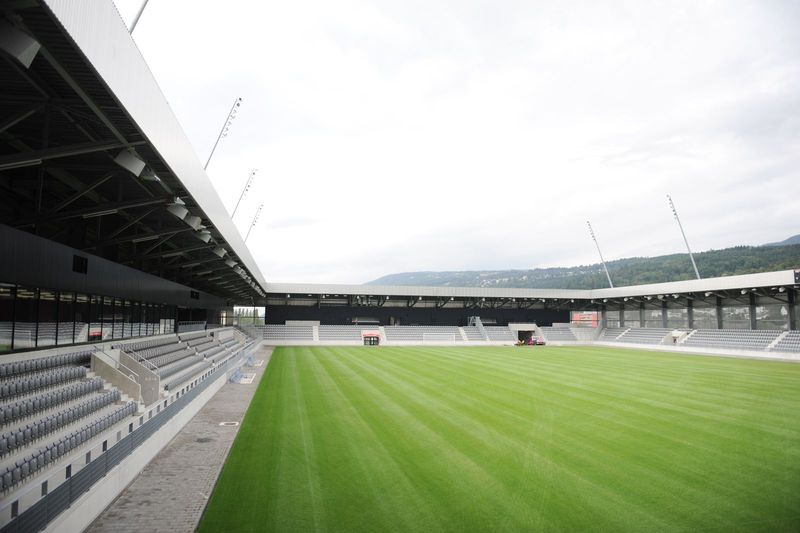 © Carmela Odoni / HRS
Initial two games suggest the starting capacity was selected very properly. Opening game against FC Wil 1900 drew 4,750 people to Tissot Arena, but just 4 days later against FC Le Mont it was only 2,513 people. While it was a Wednesday and FC Biel had a rather disappointing start of the season, demand hasn't been overwhelming.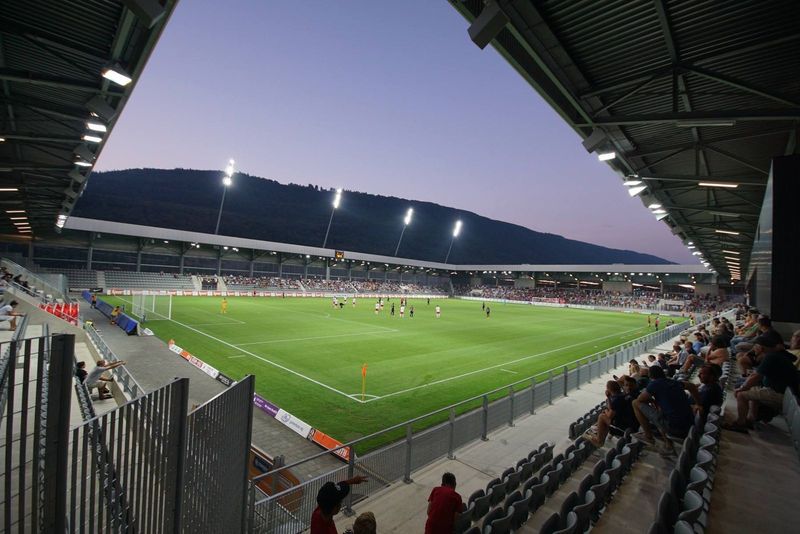 © FC Biel-Bienne
While the stadium's capacity is able to grow, the indoor hockey hall is less flexible, but at the same time has a greater capacity of over 6,500 seats. Third hall, for curling, offers no permanent seating for spectators.
The entire project was carried out thanks to a great effort and a combination of financial models. Partly financed publicly, the complex was co-financed by the city and canton authorities. Part of the funds comes from the sale of Gurzelen, the old Biel-Bienne stadium. Then in comes real estate giant HRS making use of all retail spaces created.
Altogether CHF 78.7 million were collected (€72.5m / $83m), raising enough money to also fund three training fields for football (one opened already, two expected within a year).