New stadium: The Slovak gem from Trnava
source: StadiumDB.com; author: michał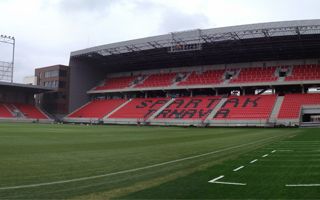 It may not be a groundbreaking design, but it brings the much-needed breath of fresh air to Slovak football. Spartak Trnava have just inaugurated their new home.
With Saturday's game against Atletico Paranaense (preceded by oldboy game with Ajax Amsterdam) Spartak Trnava opened their new stadium. It was much awaited not only in Trnava, but Slovakia overall as it becomes the largest and most modern nationwide.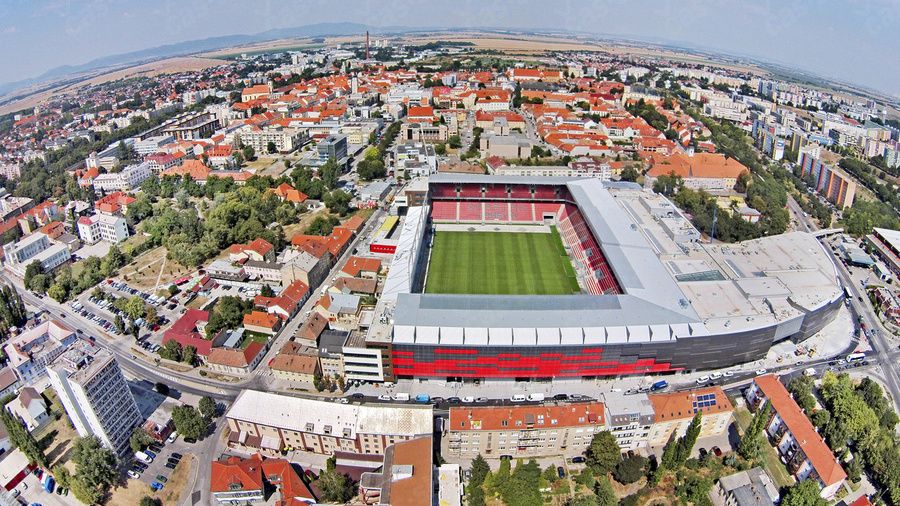 The weekend event brought numerous attractions from both supporters and organizers, as you can witness in video clips below.
One more thing you also may notice is that the lowest western grandstand was not open for the public. Instead it was used to hold the stage and temporary lighting. In fact this last portion of the stadium isn't entirely ready just yet. There still need to be some works done throughout the stadium, which was delivered later than initially planned. Upon groundbreaking it was hoped to have it operating by the end of 2014, but that eventually proved impossible.
From Anton Malatinsky to City Arena
Demolition of the old Anton Malatinsky Stadium began in April 2013, while official cornerstone mounting for its successor took place in September. Apart from maintaining the shape of western grandstand (forced by local constraints), all of the stadium was built along an entirely new vision.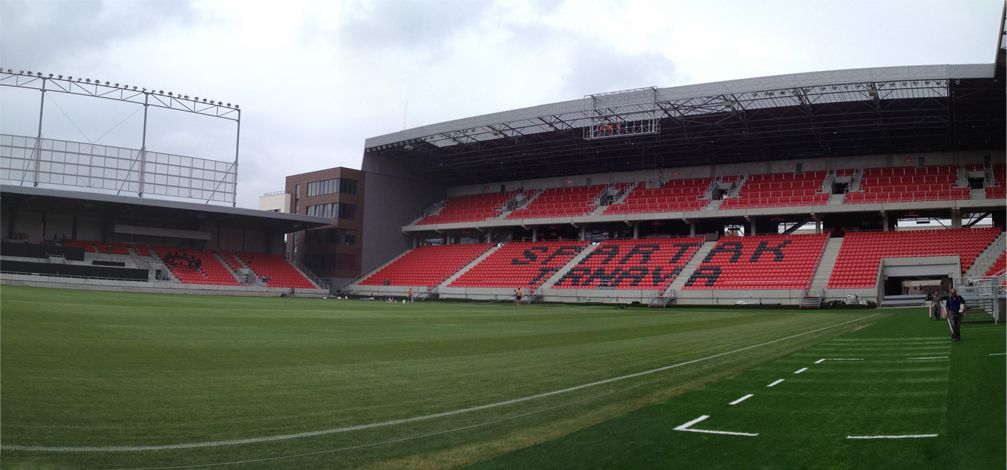 Double-tiered stands on three sides of the pitch are very compact and grow upwards, reaching 29 meters at peak (roof included). The reasoning behind such layout doesn't have much to do with matchday experience, rather saving as much room as possible for other facilities. The stadium is part of a shopping center by the same name – City Arena.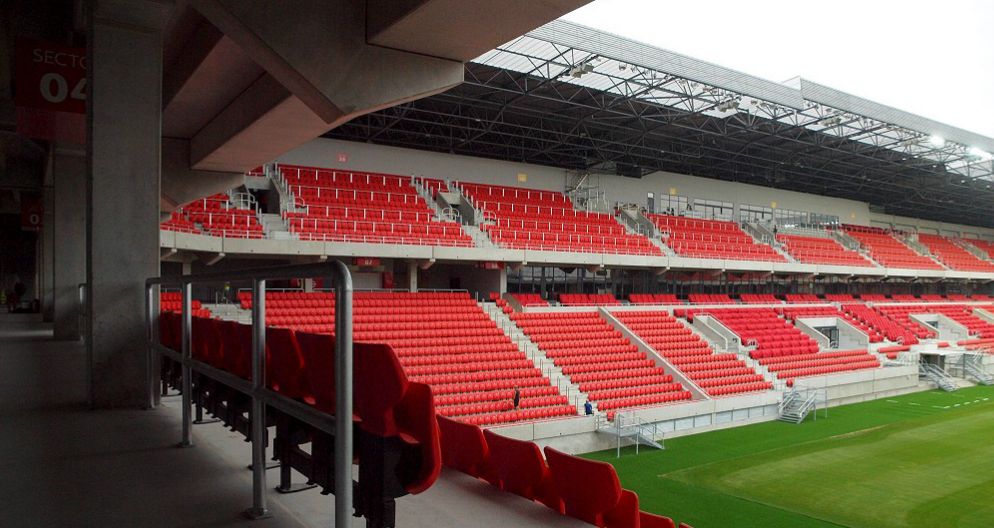 Though historically this stadium's main stand was in the west, the new stadium offers crucial amenities for players in the east, just like the section for VIP guests with 1,500 seats. This side is conjoined with the shopping center, which allowed for the stadium to be built in the first place. Without planning permit for Euro MAX's commercial investment, the company wouldn't co-finance the €30 million stadium.
Most of the funding came from Euro-MAX, while the remainder was provided by Slovak national football association, SFZ. The federation contributed €13.5 million and gained the rights to co-manage the stadium, despite it being transferred to the municipality of Trnava after completion in August 2015.