New design: Why have one stadium? Have two!
source: StadiumDB.com; author: michał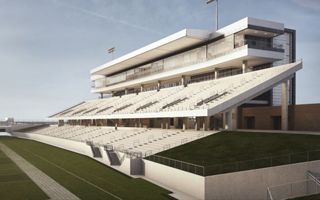 Fascinating case comes from Katy, Texas, where a new stadium will soon be built. Not to replace the old one, but to better suit demand for sports and community events.
The most interesting part of this project in Katy is that existing Rhodes Stadium (under 10,000 capacity) will not only be retained. It will be directly linked to the new one with pathways and a deck over local canal. Together both stadiums will serve as a complex to accommodate numerous events held here.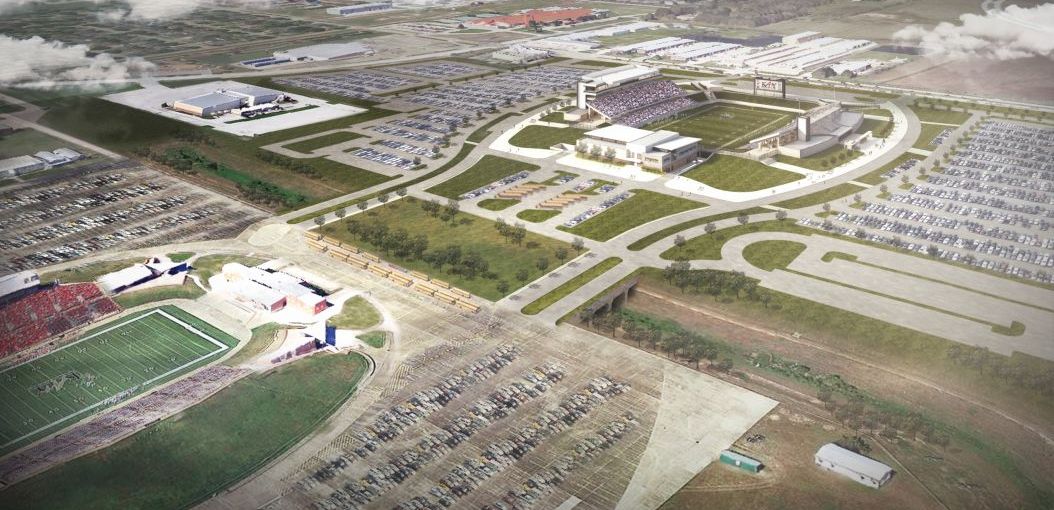 Already now Rhodes Stadium serves as home to 7 schools' athletic departments. Initial plan to build a new football stadium in Katy was created in 2013, but then didn't win overall approval from local stakeholders.
Downsized by roughly 2,000 capacity and with great emphasis put on traffic and parking, it was resubmitted in 2014 as part of major bond package worth $748 million. The stadium itself is only a small part of it, expected to cost below $50m.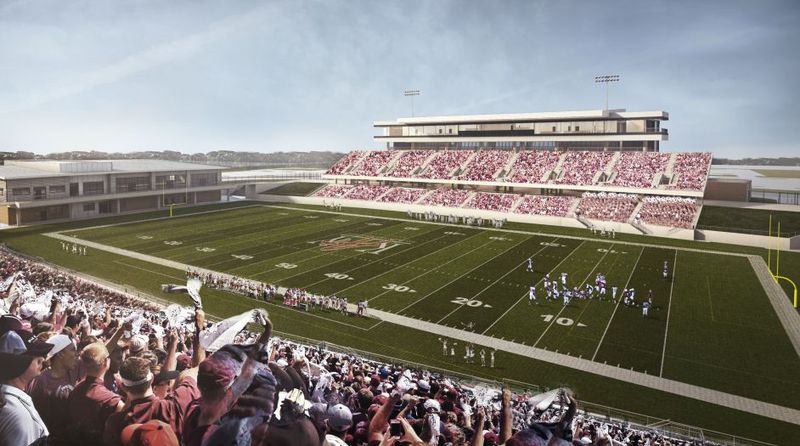 Stands will accommodate 12,000 people on both sides of the field, with west stand holding corporate viewers. North end will remain open with a band/concert plaza, while the south will be taken by multi-facility pavilion. The building will include locker rooms, administration and technical amenities as well as special rooms for medics and police. Second floor of the building will not be built instantly, but it's already planned as additional floorspace when needed.
Works on the new stadium are most likely to begin this autumn. Previously groundbreaking was scheduled for May, but was halted.