New design: Stadium hidden in former quarry
source: StadiumDB.com; author: michał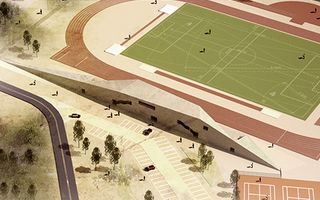 Its location is stunning itself, now the Polish town of Jaworzno has a stadium design fitting the rock quarry it will be hidden in. Not strictly football, but worth looking into!
And yes, you might literally "look into it", as this stadium will be hidden from sight of people outside the former dolomite quarry Sadowa Góra, north of Jaworzno. The place is picturesque and only upon approaching the cliffs one might see what's created inside.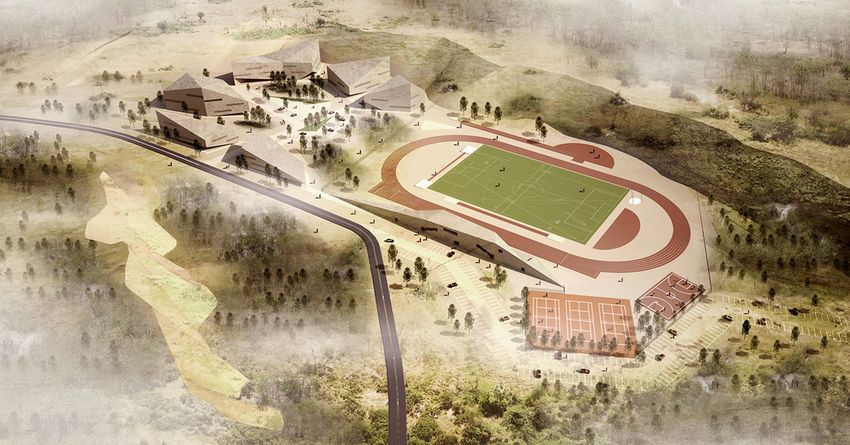 Most importantly it's the new track and field stadium, expected to become heart of a unique leisure center. Open seven days a week for everybody, the stadium and secondary sports fields would also be able to hold domestic championships in athletics and other professional events.

Single stand with 1,032 is considered sufficient in terms of size, while its shape will resemble a rock with staircases carved within. Sharp edges and outer cladding of actual dolomite stone are to blend in with cliffs of the quarry. Adding to the natural colours, also the running track and additional sports surfaces are to be within the yellow-brown range.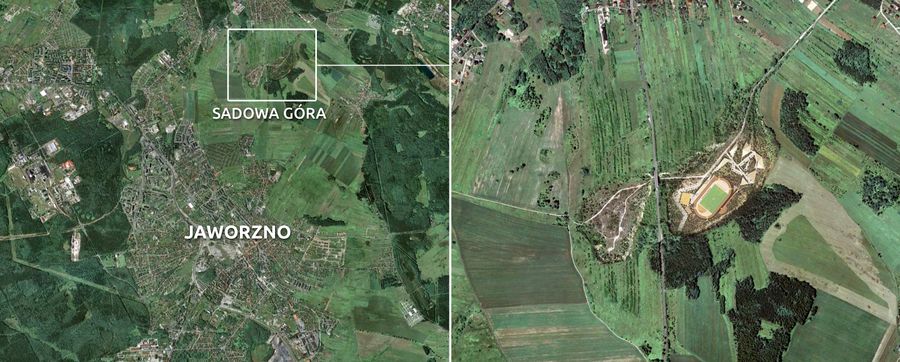 This vision of Mateusz Tański & Associates won approval also by proposing secondary commercial/leisure elements in similar aesthetics. Possible hotel, banqueting/conference center, spa or other facilities would also be rock-shaped. However these buildings (all up to 15 meters by law) will not be built by the municipality. Their construction will depend on private investment.
While we cannot be sure of the expected private investment, the stadium itself is already in planning phase. After selection of the winning design now final documentation is being worked on and groundbreaking should take place in 2016. Delivery? 2017 or 2018, depending on tendering procedures.