Minneapolis: Which site for the Loons' nest?
source: inforum.com; author: michał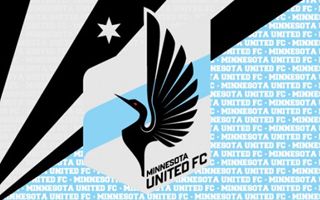 Minnesota United are yet to choose their preferred MLS ground site. Two options are on the table – one in downtown Minneapolis and one across the river, in St. Paul. Inforum.com report.
Minnesota United were granted the latest MLS franchise in March, but to join the league the team has to secure its future stadium. Initially a location in downtown Minneapolis was suggested, but later the team began to examine other options.
Just last week team and league officials were touring St. Paul's possible sites, all right across the Mississippi. After the tour, St. Paul Mayor Chris Coleman said he expected to meet with United and MLS within a week.
Meanwhile Hennepin County Commissioner Mike Opat hopes to lure Minnesota United to Minneapolis, sticking with the team's initial plan. Opat has presented owner Bill McGuire a plan that would put United where they first planned to be, though it's clear the MLS franchise cannot hope for taxpayer money in their stadium project, estimated at $120 million.
The Minneapolis deal would solve one major problem for United, which wants to be free of property taxes. Under Opat's plan, the team would buy the site — for $30 million, according to the team — and give it to the Ballpark Authority. "They would operate it, we would own it," Opat said.
If St. Paul has a detailed plan, it hasn't been shared publicly. Coleman would like to see the stadium on the 10-acre bus barn site on Snelling near University Ave., but much of the appeal depends on the city's ability to redevelop the adjoining 25 acres owned privately by RK Midway LLC.
Any selected site would have to be suitable for a stadium of no less than 18,000 - 20,000 people.
More at inforum.com.