Stadium & Design: History and future of Biel
source: StadiumDB.com; author: michał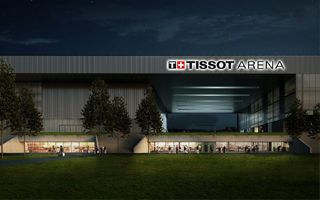 They ended last season at their historic home, serving for 100 years! Now FC Biel-Bienne are moving to a new stadium, which is conjoined with two ice halls and a shopping centre. This is so Swiss!
As far as stereotypes go, the Swiss are known for being precise and rational. If you go by stereotypes, the latest additions to StadiumDB may assure that positive one of Switzerland. Today we give you the current and future (nearly finished) stadia in Biel/Bienne, the 52,000-strong town north of Bern, where FC Biel-Bienne was founded back in 1896, long before football arrived to many countries!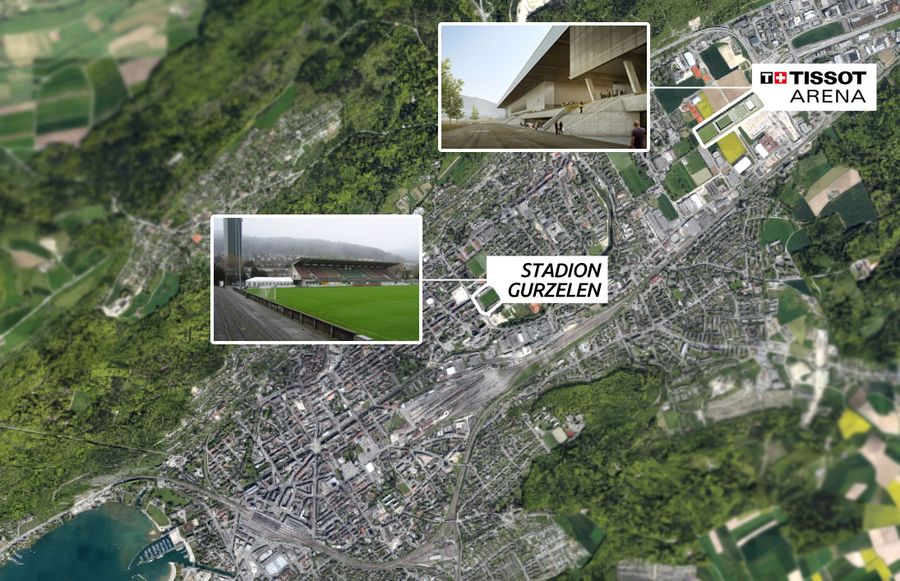 The main axis determining the growth of Biel as a town is set by waters of the Biel Lake and nearby mountains. It runs from south-west to north-east and that's important, because just like most buildings, the Gurzelen stadium was also built along that axis in 1913, receiving one wooden grandstand.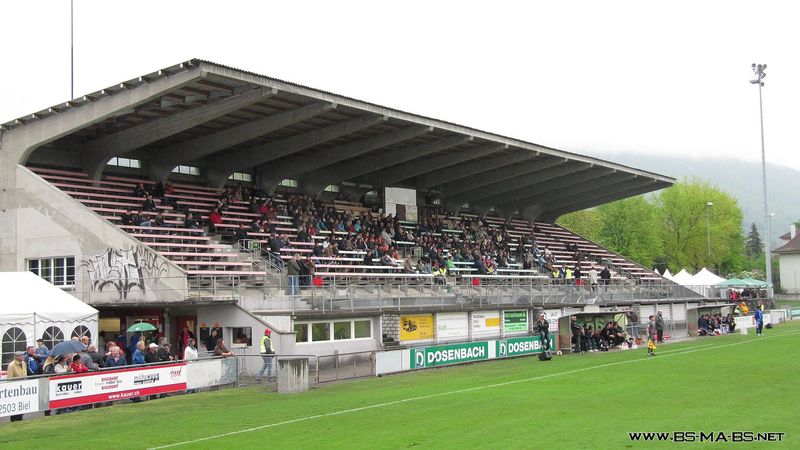 Citizens of the double-named town didn't use it for too long before the WWI broke out and in 1917-1918 the playing field was converted into vegetable and grain fields. While this wasn't an easy choice, abandoning football for two years at Gurzelen means the stadium has been in operation for exactly 100 years in 2015!
After one more World War, in 1951 the stadium was hit by a fire which consumed all of its main grandstand. A new one was built along the north side. Together with terraces in the west and south the ground grew to 15,000 capacity, largely standing room. As safety regulations changed and the stadium saw minor renovations, its actual capacity went down to just 5,500 without a change in layout.
The idea of building a new football stadium, hockey arena and curling arena under one roof (!) was born in 2007, when GLS Architekten won the design competition with their idea of creating a very uniform design combining all the mentioned uses in a seamless way.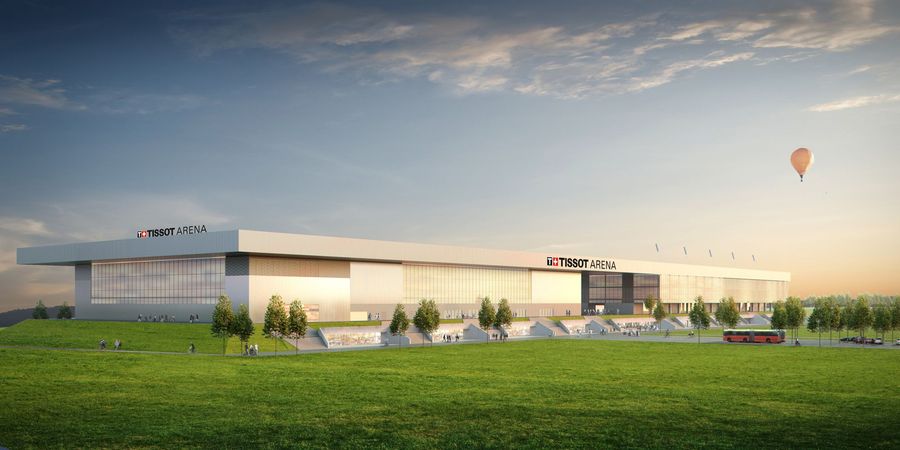 To make it possible, all sports venues are placed along one axis, which is exactly the main axis along which Biel/Bienne is growing. They're built and decorated (barely, the entirety has a very rough feeling) using the same cost-efficient materials: concrete, metal mesh and tinware. Meanwhile the vast roof is to be covered with 8,100 photovoltaic panels, enough to supply electricity to 500 houses.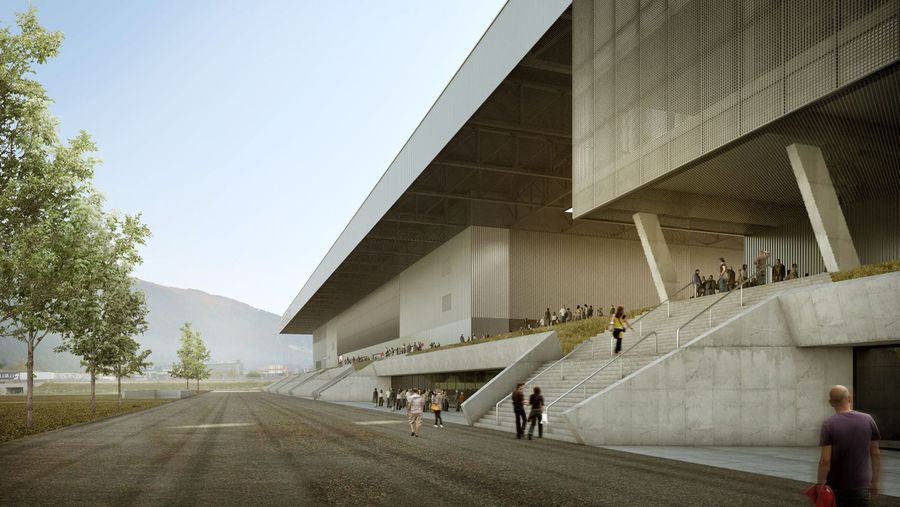 Together with the main building also a complex of 4 training fields (3 artificial and 1 natural) was envisaged, each located along the same axis. But as the development in eastern Biel/Bienne was planned as a public-private project, it required vast commercial spaces. This is why all of the space under the pedestal is used as a ground-level shopping centre, offering 21,000 square meters for retail and nearly 1,200 underground parking spots.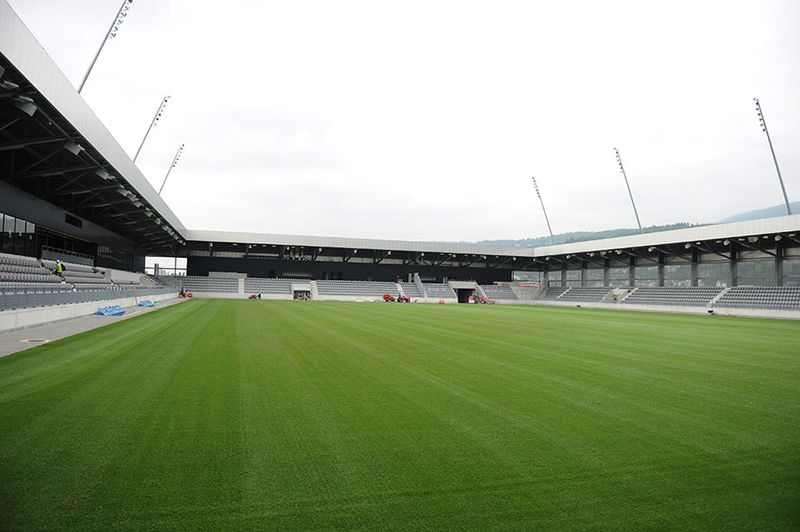 The complex comprises a stadium for 5,200 people (3,200 seated and possible to expand to 10,000 in the future), the hockey arena for 6,521 people and a small curling hall.
All of which, even with the rough aesthetics, was made possible for CHF 78.7 million ($83.4m / €75.6m) as HRS Real Estate agreed to become the private partner. Construction was launched in 2013 and is expected to be finalized in September 2015, though the stadium is to be opened for the entire 2015/16 league season.