Samara: Foundations half-way, design alterations to come
source: vninform.ru / samara.ru / Stadiums.at.ua; author: michał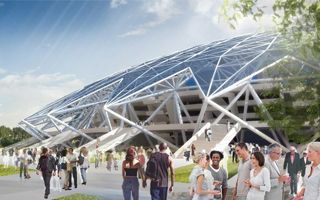 Half of the extensive foundation works was already delivered in Samara. But as construction speeds up, the documentation of Kosmos Arena is expected to change.
Construction is ongoing in Samara, where group games of the 2018 World Cup are to be played. Currently nearly 80 pieces of machinery are on site, including 9 tower cranes and further two mobile cranes.
Currently there are some 900 workers on site, because foundation works are being done before the structure goes up. By year end that number should increase to 2,500-3,000 people. Concrete-mixing on site allows pouring 200 cubic meters of concrete every hour of 110,000 cubic meters required.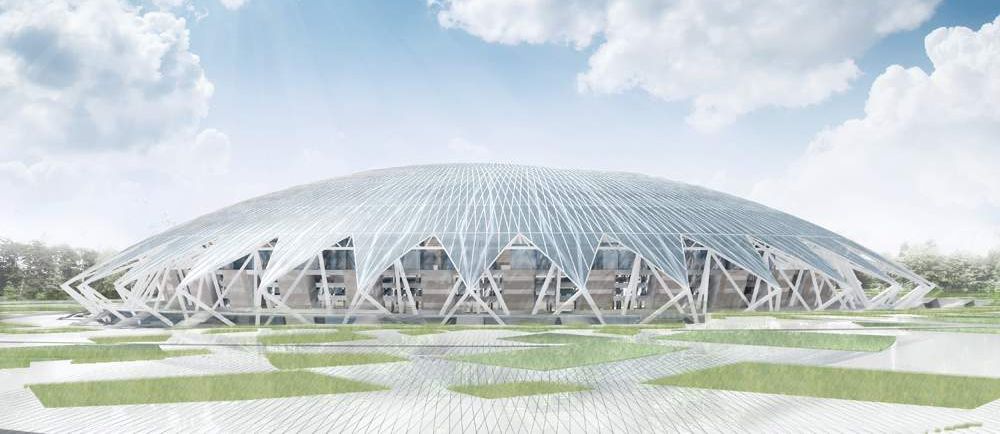 The stadium, commonly known as Kosmos Arena for its futuristic shape, was previously the only one to go through financial audit with a budget of under RUB 15 billion. Its price has since gone up from 13 to 16 billion, as was announced in June by the sports ministry.
Now, partly in cost-cutting measures, up to 100 million is expected to be spent on design adjustments. The building will see its hospitality zone amended, downsized to no less than 675 seats in skyboxes and 1,575 seats in corporate zones of the stands.