Poland: Big lift ends successfully in Chorzów
source: StadiumDB.com; author: michał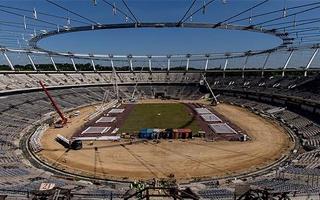 After four years of delays and preparations, the last two weeks brought a major milestone at Stadion Śląski. The 55,200-capacity stadium is on its way for delivery, but not quite yet.
It began on June 17 and successfully ended yesterday in the evening. The so-called "big lift" operation meant over 800 tons of steel cables being raised to almost 30 meters above ground. This cable web will soon become the roof of Stadion Śląski, Poland's former national stadium.
In upcoming weeks secondary support structures will be mounted onto the cables. Once they're fixed into place, polycarbonate sheets will begin to cover one of the largest roofs of this kind.
© Bartłomiej Kopczyński
The operation caused great concerns after previous attempt to lift the roof ended with disaster back in 2011. It was the first accident of its kind and resulted in numerous analyses, eventually proving that the initial roof design was flawed and would have not withhold regular use.
Polycarbonate should begin to go up in August, while all of roof-associated works will be done by late 2015. However, there's still a lot to be done on site. Overall delivery for the stadium is now expected for very late 2016, while launch into operation should come in spring of 2017. This means that the entire phased redevelopment of Śląski will go on beyond 20 years!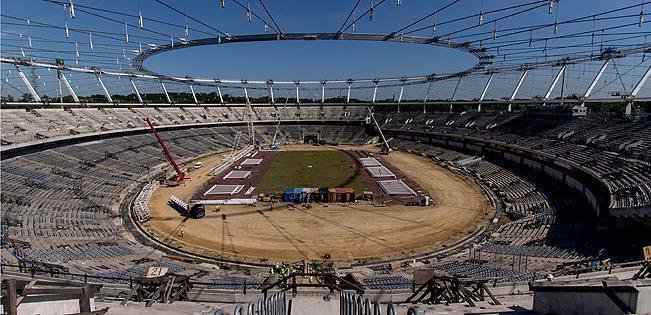 Unsurprisingly, the accident and associated issues (lawsuits against former contractors, need to choose new ones and update documentation) mean Stadion Śląski will also be very costly in the end. Initially it was expected to cost roughly PLN 360 million. Already now the price tag is at 586 million, but actual one will only be established when the project is done. It will most likely be far above the 600 million mark ($160m / €176m).