New design: Luxembourg's (expensive) future
source: StadiumDB.com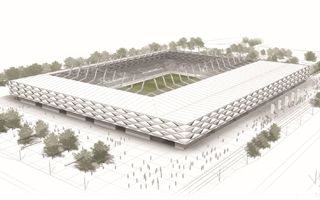 Take a look at the budget and you won't believe it only buys a 9,595-capacity stadium. But why would Luxembourg want anything bigger?
It was the story of Friday in local media. No wonder, because two ministers (for sports and sustainable development), Luxembourg city mayor and sport officials were there to witness the revealing of new national stadium renderings. What was presented is a simple yet interesting idea that fits required infrastructure into a rather tight plot.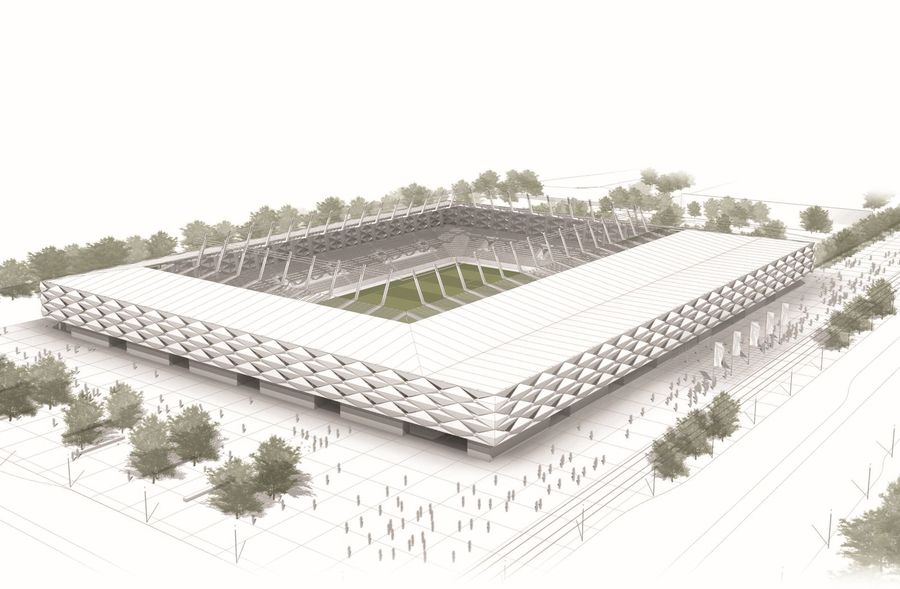 The stadium will lie along the east-west axis instead of traditional north-south one because of its location between existing and planned roads. Main grandstand will be created along the south side of the field.
The venue for football and rugby players of Luxembourg will stand along the southern bypass of Luxembourg city. Though situated far from the centre, this site will have great transport links. Beside the road access, it will also be served by Luxembourg's first tram line, which will end nearby.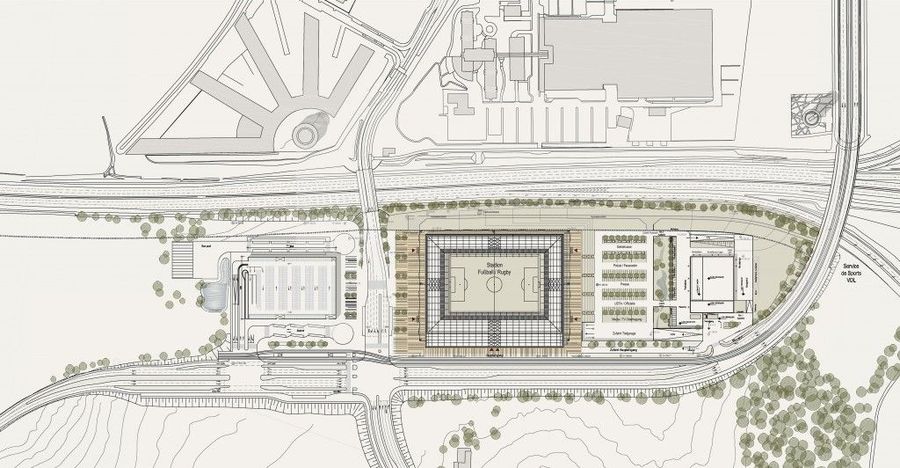 After the stadium is finished, a 2,000-car P+R parking space will be created here, also serving the stadium. In direct vicinity of the building 159 VIP parking spaces will be created to meet UEFA Category 4 requirements, allowing the ground to hold major international games.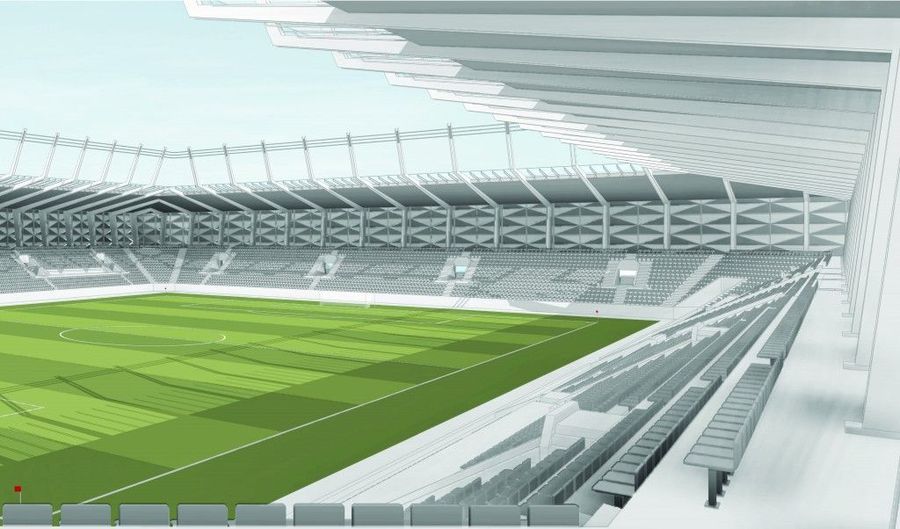 The architectural concept of this stadium was created by GMP Architekten (Germany) and BENG Architectes (Luxembourg), based on contract signed in Sept 2014. Yesterday the initial vision was released, while final documentation is expected in June 2016. Construction should start in early 2017 and end possibly in late 2018 or first months of 2019.
Total value of the project is estimated to be €65 million ($71m), including temporary infrastructure adjustments (€58.1m on stadium alone). The sports ministry of Luxembourg will provide €39 million, while the municipality of Luxembourg should contribute the remainder.
This estimate is nearly twice the price considered for the stadium in 2014 and much more than other European stadiums of this scale. However, while Luxembourg has limited ticket demand, it certainly needs a stadium meeting highest international criteria, which at least partly justifies the expectet budget.